Battling Hillians Fall To Dartford In The F.A Trophy

10th January 2015
Burgess Hill Town tasted defeat for only the second time this season as they lost out to Dartford FC 2-1 at home in the F.A Trophy second round.

A season-high attendance of 1,010 turned out for the fixture between the Hillans and their conference league opponents who ironically were the team that handed Hill their only other defeat this season when they met in the F.A Cup back in October.

Video Highlights: https://www.youtube.com/watch?v=vk1UyZ-_9zY



Having conquered Aldershot in round One, the Hillians went into the game with 180 minutes experience of facing teams three leagues higher than them this season. However, they didn't make things easy for themselves when after just 5 minutes they conceeded a penalty. Dartford striker Harry Crawford converted from the spot with his kick just out of the reach of Hillians' keeper Josh James.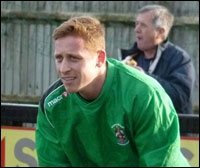 Pat Harding equalised for Burgess Hill in the 39th minute when the Darts keeper spilled the ball following a Darren budd freekick.

In the second half, Dartford put the pressure on the Hillians defence with a number of chances, but the home side had some of their own and could have taken the lead with a few good opportunities, especially in the latter stages,

It was the Hillians' endeavour to try to win the tie that was their undoing as a long ball up field by the Darts in the final minute of normal time saw substitute Danny Harris put the ball past Josh James.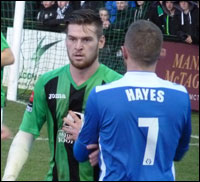 Right at the death Burgess Hill had a corner, but they failed to trouble the Dartford goal with the referee blowing his whistle as the ball was hacked clear.

Despite the defeat, it was was a thrilling game with Burgess Hill giving a great account of themselves. It was their 7th game in the competition and follows an equally impressive run in the F.A Cup. Hillians fans really have been spoilt this season.

Burgess Hill are still in the Ryman League Cup and the Sussex Senior Cup so there's still chance of a cup final this season.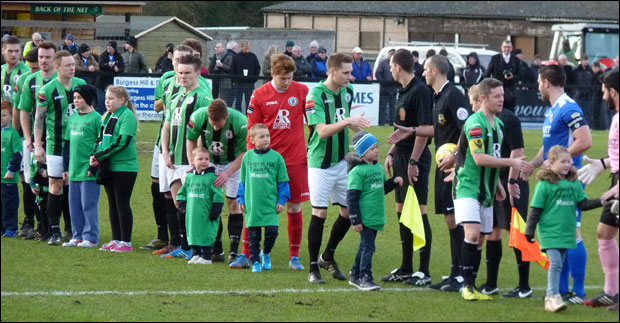 Coverage elsewhere on the web
Website 'Game of the People' have produced a excellent account of the day here... http://gameofthepeople.com/2015/01/11/calling-in-on-burgess-hill-town-wig-wam-bam/

Sports photographer Michael Huff has taken some stunning pictures from the game that you can view here.... http://michaelhulfphoto.photoshelter.com (The Harding household have probably placed an order or two!)

Got a link to share with us? Let us know via news@burgesshilluncovered.co.uk


Share the news of Burgess Hill's spirited display in the F.A Trophy

Got an opinion on this story? Leave a comment below....
Were you at the game? What did you think of the performance?