Hillians' Striker Greg Luer Inks Hull City Contract

6th January 2015
Burgess Hill Town FC said goodbye to Greg Luer over the festive season with the 19 year-old striker signing off from duty with the club by netting a hat-trick away to local rivals Worthing on December 27th.

Luer was also at the Green Elephant's stadium on New Years Day to cheer on his former teammates as the Hillians defeated Three Bridges Three Nill.

A few days later the youngster was up in Hull and splashed across the Hull City website, pictured with manager Steve Bruce.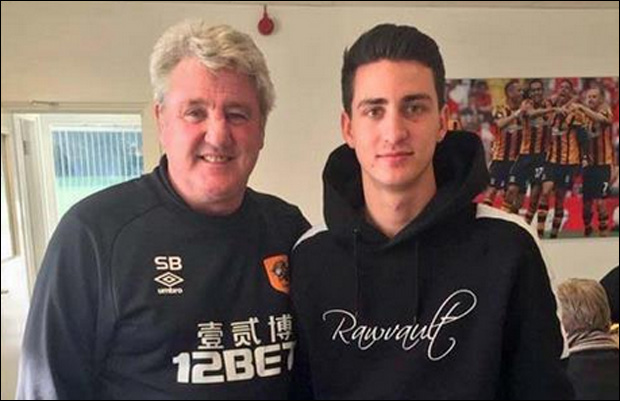 Speaking on the Hull City website, Luer said:
"I'm really excited to have been given the opportunity to move to Hull City, and I can't wait to show what I can do,"

"This is a big move for me, and I'm delighted to be here. I have been very impressed with the set-up in place up here, and the minute I entered the training ground, the players, coaches and staff were all very welcoming - now the hard work begins."

"It was a very easy decision for me to have to make – a move to the Premier League was a no brainer," he added. "It's everyone's dream to get the chance to join a Premier League club.

"I had a great time at Burgess Hill and I would like to thank them for all of their support during my development as a footballer there.

"They have been very supportive of me in relation to the move and I can't thank them enough."

VIDEO - Presentation To Greg Luer
Luer's last home game for Burgess Hill was against Carshalton on December 20th. Following the 2-1 victory, a presentation was made to the player in the clubhouse by Chairman Kevin Newell in front of players and fans. Here's the video...


http://youtu.be/XDPYcGV_YWs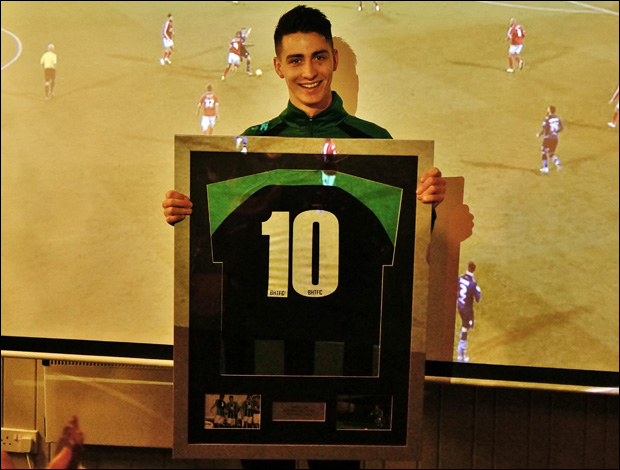 Picture by Emily Hodgkinson

Life After Luer
Burgess Hill have adapted to life after Luer with two wins since the turn of the year. On new years day a huge crowd saw the team defeat Three Bridges 3-0 at home and then two days later the Hillians took all three points in a close encounter with Hastings on the coast.

These were two games in a 9 match sequence facing Burgess Hill this month.

This wednesday, promotion-rivals Folkestone visit the Green Elephants stadium, then on Saturday, Dartford visit for the HUGE FA Trophy 2nd round tie. Tickets for the match are available now for £10 and include a voucher to see a future game for just £1.

Full details here: http://bhtfc.co.uk/2014/12/23/dartford-tickets-available-now/
Spread the word that a Burgess Hill player has gone to the Premier League!

Got an opinion on this story? Leave a comment below....
What are your Greg Luer memories? Is he one of the best players you've seen in a Hillians shirt?