In Pictures - Subway Opens In Burgess Hill
25th November 2014
People have been clamouring for Subway to open in town for a few years now and on Monday 24th November 2014, it finally happened.

For some reason, Subway arranged for unelected town mayor Anne Jones to officially open the store. She bellowed out 'Subway has come to Burgess Hill' as the ribbon was cut at 11am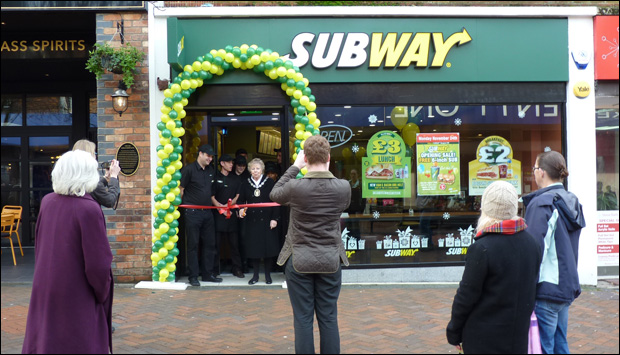 Here's Anne cutting the ribbon, a handful of people were on hand to witness the moment.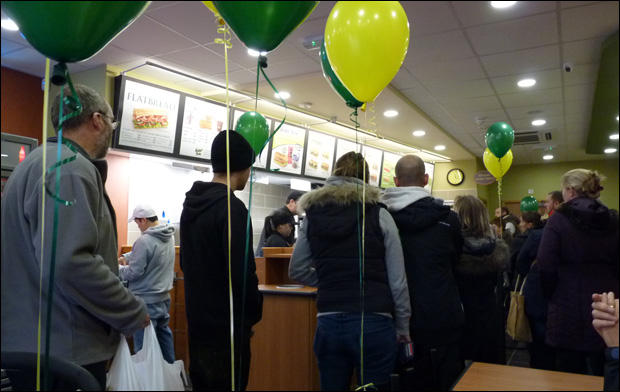 Subway soon filled up with customers taking advantage of the offer of a free 6-inch sub with every regular drink purchased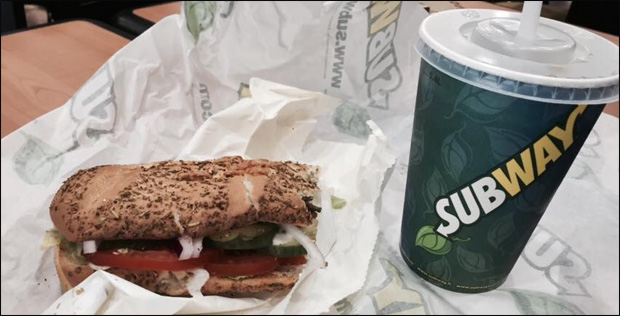 Here's our purchase. It's a bit of bread with stuff inside.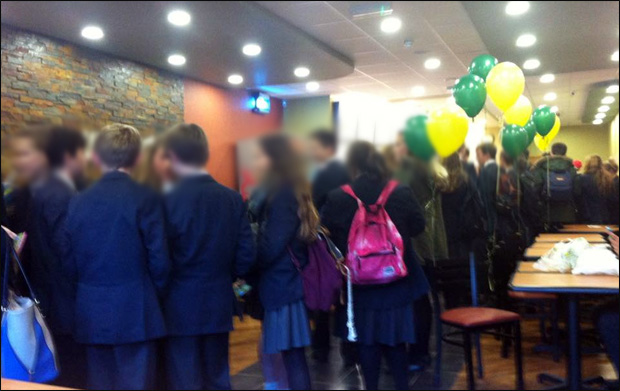 At 3pm, Subway was subjected to an invasion of Oakmeeds pupils.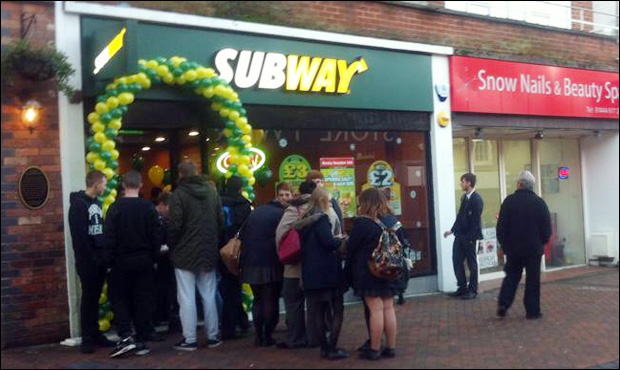 They were queuing out the door such was the demand for a sandwich.

Public react to Subway's opening via Twitter:


Spread the good news, Subway is now open in Burgess Hill!