West Park Crescent In Lockdown As Riot Police Swoop

25th November 2014
West Park Cresent has been sealed off by Police this morning as it has been claimed that a house eviction has turned ugly..

Witnesses say approximately 11 police vehicles are at the scene along with a number of officers dressed in riot gear.

Two vans from a gas company have arrived with word that the occupant has threatened to blow up the house.

You can follow the live discussion on our Facebook Page here...
https://www.facebook.com/burgesshill/posts/878476465518599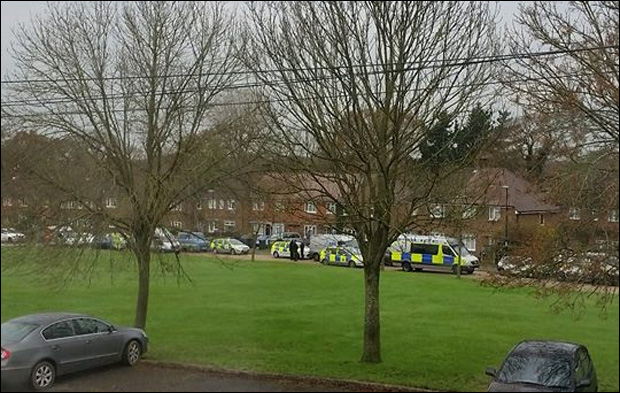 Ben James from the Argus newspaper is now on the scene. They are keeping a live blog of events here: http://www.theargus.co.uk/news/11623734.Police_standoff_after_man...


At 13:24 the Argus reported:

Police have arrested the man from inside the house. Wearing a green hoody over his head, he was brought out by officers, some wearing riot-gear helmets and carrying shields. He did not say anything and seemed compliant as he was put into the back of a police van. A couple of minutes later another police officer came out of the house with a large knife, with a blade about six inches long.
The police van has now left the scene with the man in the back. Police are now clearing the scene and the bailiffs are still here. More information here: http://bit.ly/1yRtqAd
It's good to share, let people know about this story....

Got an opinion on this story? Leave a comment below....
Do you live in the area? What have you seen?