Burgess Hill Uncovered's Peter Chapman Wins The Argus 'Community Star Of The Year' Award 2014

3rd November 2014
It was a weekend full of celebrations here at Burgess Hill Uncovered as site creator Peter Chapman scooped the title of 'Community Star Of The Year' at the Argus community star awards at the Theatre Royal, Brighton, on Saturday evening.

The award was presented to him by national newsreader Nicholas Owen and Mayor of Brighton Brian Fitch along with his wife Norah.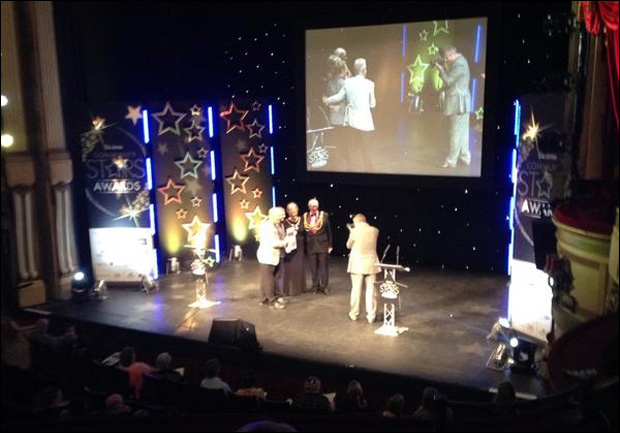 Burgess Hill Uncovered's Peter Chapman:

"I was totally stunned to win, I was really expecting one of the Brighton-based nominees to collect the award, my exact words when my name was read out were 'Oh Sh*t!'.

"Going up on stage was an amazing moment. The Theatre Royal is an incredible venue and to meet Nicholas Owen was cool. Being presented with the award by the Mayor of Brighton was rather ironic for those that know BHU's history with Mayors!

"It's only when I saw the reasons for my nomination that I realised just how much I actually do to help people in Burgess Hill in various ways. It's slowly crept up over the years, I really should have noticed sooner and put a stop to it!!!

"2014 has been a cracking year for BHU. The tenth anniversary of the site, amazing growth in terms of visitor numbers, a very strong community on Facebook and this award just tops it all off."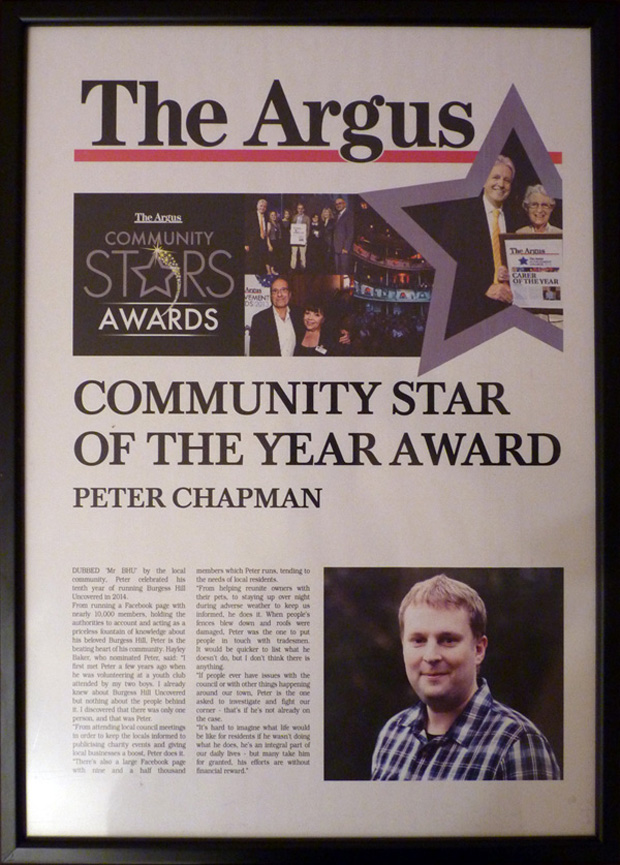 The newspaper-themed award presented to Peter Chapman.


Spread the word that Mr BHU is THE 2014 Community Star Of The Year Award Winner in Sussex!

Got an opinion on this story? Leave a comment below....
Heap your praise on Mr BHU below.....