Tributes Pour In For John Moore - THE Father Christmas
28th October 2014
Burgess Hill has lost a much loved member of the community with the news that John Moore has passed away.

John was THE Father Christmas and over a number of decades he lit up the eyes of many children (and adults too!)
How lucky we were to have him living in our town.

On Facebook, hundreds of people have been sharing their memories of John, all full of praise for this very special person. It's also proved to be a chance to learn a bit more about the life of the man who most of us knew simply as Father Christmas.

We know that John....
Can you help us add to this list? Email news@burgesshilluncovered.co.uk

Here's John in the 2005 Morrisons Christmas Advert



It's clear from the stories shared by the hundreds of locals who encountered him that he was always in 'Santa Mode' happy to thrill the children whenever the chance arose.....

Nicola Wright: I can remember walking round Tesco in December with my then 4 year old kicking off. He saw this gentleman and said "Father Christmas". John just looked at him and winked. He behaved all the way round Tesco, and still 5 years later, at this time of year says 'I wonder if I will see Father Christmas in Tesco's again?"

Pixi Stevens: Myself and my kids also saw him in Tesco few years back. He kept the spirit of Christmas alive. The shock on my kids faces as they to thought he really was Father Christmas, even my elder daughter! He winked and waved at them. They were so happy after and called their nanny to tell her they saw the real Father Christmas shopping. Reading all the comments he truly was a special man rest in peace Santa x

Julie Porter: This is a photo of John with my daughters a few years ago. He was a fantastic santa , and a lovlie man. Such a loss , shame more of the young in the area will not have the pleasure of meeting him xx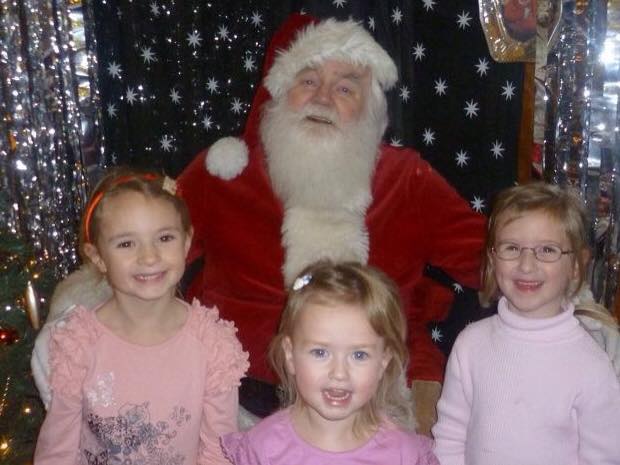 Jenny Fisher: We met this guy in the Woolpack a few years ago with my 2 young sons, then 4 and 2, just after Christmas. My father in law (who is also no longer with us) approached him and asked if he would speak to my sons as if he was father Christmas. He heartily obliged, asking if they liked their presents he left them and saying he was having a well earned rest! Thank you.

Lucy Jane Backshall: Just had to find this! He was lovely! I was a very excited girlie! Xxx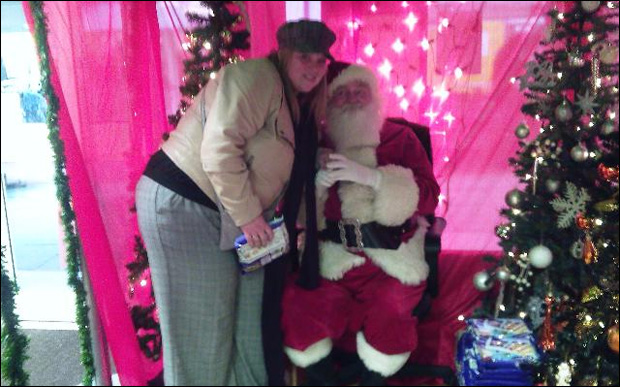 Mark Johnson: This is very sad news EVERYONE knew him. And be played up to his look so well. So many children in the area believe for that little bit longer thanks to him....rest in piece Sir, the North Pole just got a little colder

Georgina Parvin: The most perfect Father Christmas I have ever seen. Made me feel happy just to see him in town.

Dominique Short Such a lovely man, you will be missed by us xx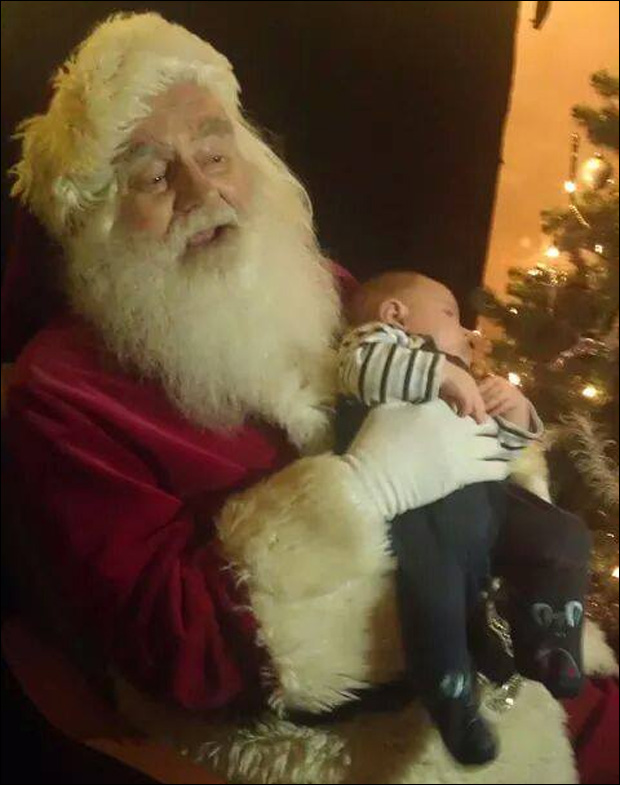 Read All The Tributes:
You can read so many more stories like this and other tributes to John Moore on two discussion threads taking place on our Facebook Page right now. Thread 1 and Thread 2
John was mentioned in a piece for the Financial Times in 2011 about a Santa School:
John Moore, an 84-year-old actor who has appeared as Father Christmas in advertisements for Coca-Cola, the soft drinks maker, and Morrisons, the supermarket chain, enjoys sharing experiences with like-minded Santas. "There are lots of things you need to watch out for. You can't automatically assume the adults with the child are their parent. You must never assume a kid has both parents . . . I've had eight-year-olds whispering that they'd like mummy to come home for Christmas. It's good to talk to other people to find out how they deal with these things."

Funeral
John's funeral is taking place at St Edwards Church at 10:45 on Friday 31st October.
Please spread the word that Burgess Hill has lost one of it's most-loved citizens.

Got an opinion on this story? Leave a comment below....
What's the story of your encounter with 'Father Christmas' John Moore? What do you know about him that others may be interested to know?