Chantonbury Road Man Revealed As Dinky Toy Thief From Same Road
12th October 2014
It's been revealed that the man arrested in Chanctonbury Road on Saturday 27th September was responsible for the theft of a large collection of valuable dinky toys from an address in the same road.

The Dinky toys were reported stolen between 13-15th September in a story that was reported by the BBC among other media outlets. More details here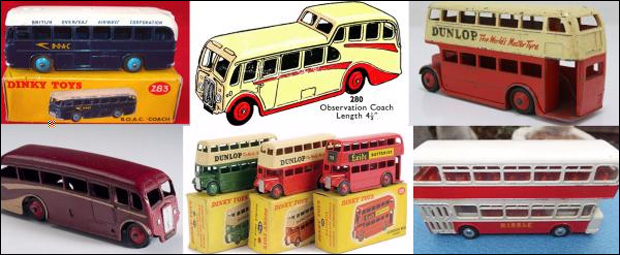 Sussex Police's news release reads as follows...
Peter Martin Collins, 41, of Chanctonbury Road, Burgess Hill, is charged with the offence, which occurred between 13 and 15 September in the same road in which he lives.
Mr Collins is also charged with three other burglaries reported to police in September at houses in London Road, Hassocks; Reed Close, Hassocks, and Stanford Avenue, Hassocks.
He appeared before Crawley magistrates on 29 September and was remanded in custody to await a preliminary hearing at Lewes Crown Court on 20 October.

Do You Know The Dinky Toy Owner?
We'd love to hear from the owner of the dinky toys, do you know who that is? We hope this person managed to have all their models returned.
Spread the word! You can't trust all your neighbours...

Got an opinion on this story? Leave a comment below....
Were you aware of a Chanctonbury Road man stealing from one his neighbours? Ever noticed any suspicous behaviour from Peter Collins? Were you or do you know anyone affected from some of his other burglaries in the area?