New Shopping Centre Plans To Be Revealed Next Week
10th October 2014
We would usually say 'exciting times readers' but we've been here so many times that it's hard to care.

Basically, NewRiver Retail have gone back to the drawing board and are now in a position to reveal their latest plans - revision number 1,945,739 - for the Martlets Shopping Centre.

Deadlock Broken?
For a good 18 months now, they've seemingly been in deadlock with the district council regarding ownership of assets as NewRiver Retail look to make their investment worthwhile.

Previously the council were adamant that they would not be giving away our public assets.

Signs that they were weakening on this stance were apparent earlier this year when the minutes from the Burgess Hill Development Board had District Councillor Gary Marsh reveal that the Martlets Hall had been offered up to the developer. This was a snippit of news that some Burgess Hill councilors were furious had been 'leaked', unaware it was written in black and white, available on their own website!

Invite To Consultation
A letter currently being sent out from NewRiver, invites the public to attend a consultation on Friday 17th and Saturday 18th of October. There's a diagram showing that the Queens Crescent car park forms part of the development plan.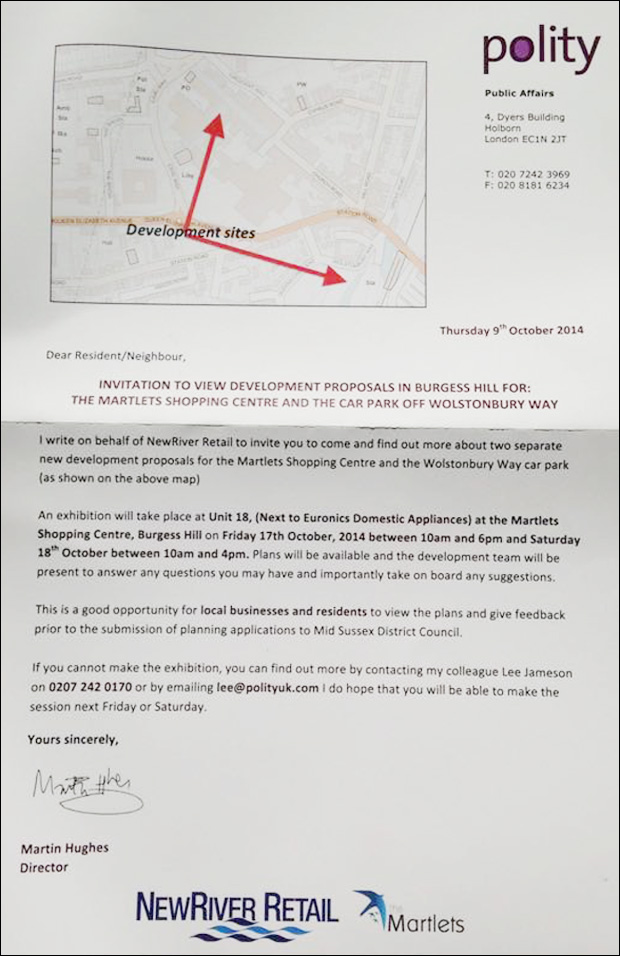 Many of you know that the rear of the car park has been closed off to the public for quite a while. Your reporter seems to recall seeing it written somewhere that MSDC could allocate the land to be used for the construction of some flats.

Why would NewRiver Retail be involved with this land when they are a retail developer?

Food Retailer To Queens Crescent Car Park?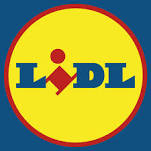 We've since been informed by a member of the public that PR company Polity have revealed that an existing food retailer would relocate from the Martlets to the car park if things go to plan.

Previously NewRiver Retail had plans to move Lidl elsewhere in the town to make room for a supermarket, with Sainsbury thought to be the front-runner to come in.

Which Of Our Assets Will The Council Give Away?
The question is, are the council going to give NewRiver Retail the Queens Crescent Car Park for free as the carrot that makes them finally put their hands in their pockets and splash the cash on rejuvinating the Martlets? Is the Martlets Hall also going to be given to NewRiver for free?

Things will be made a little clearer next Friday, we'll be very keen to find out what the true cost of the plans are to the public purse.

Take our poll..


Spread the word! There's new plans for the Martlets.....again!

Got an opinion on this story? Leave a comment below....
Are you excited that more plans are about to be presented? How would you feel if it emerges that the district council have given away valuable public assets to a private company?