Hurstpierpoint's UK Cookshop
Expanding To Burgess Hill
22nd September 2014

Exciting times for lovers of kitchen utensils and baking supplies as UK Cookshop have announced that they are opening a new store in Burgess Hill next month.

Currently the business have a premises in Hurstpierpoint along with an ecommerce website.

UK Cookshop are slated to open on Saturday 11th October in the MarketPlace Shopping Centre in a retail unit previously occupied by a fabric shop, opposite KFC.

There will be a special promotion in-store on their opening day.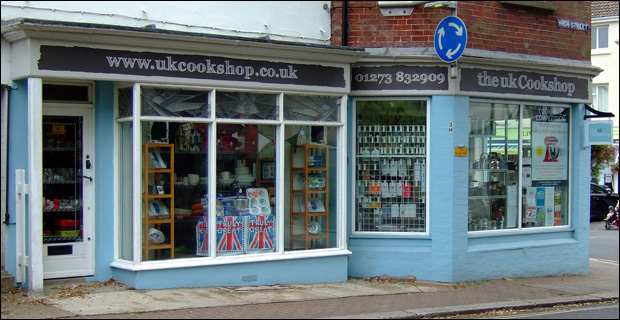 Burgess Hill residents will soon be able to get their hands on some novelty jelly moulds in their own town.


For more information on UK Cookshop you can visit their website: http://www.cookshop.uk.com/ and find them on Facebook: https://www.facebook.com/ukcookshop
Let people know about the imminent arrival of UK Cookshop to Burgess Hill..

Got an opinion on this story? Leave a comment below.....
Are you excited to see UK Cookshop coming to Burgess Hill? Have you ever visited them in Hurstpierpoint? What do you think of what they have to offer?