Video: Massive Hay Bale Fire In Burgess Hill
7th September 2014
On Wednesday evening a number of hay bales caught alight in a field on the Cuckfield Road near Burgess Hill Golf Cente. Residents near the Woolpack pub leading up to St Pauls Catholic College could see smoke in the air, yet no fire.

There were reportedly 500 bales of hay alight. Fire Services from across the county were involved in tackling the blaze until lunchtime on Thursday. Thankfully no humans or animals were harmed.

Emergency services photographer Eddie Howland was at the scene and captured some stunning imagery of the inferno that was hidden from public view.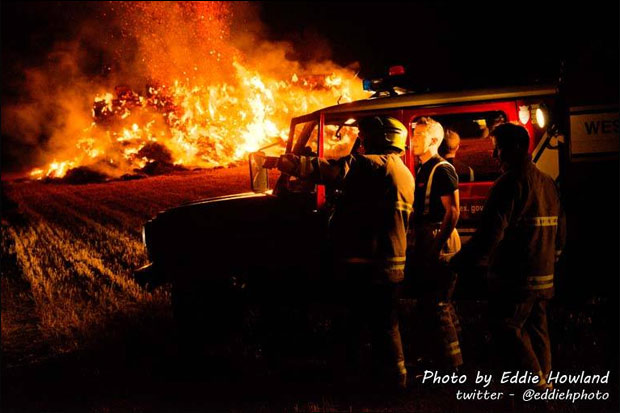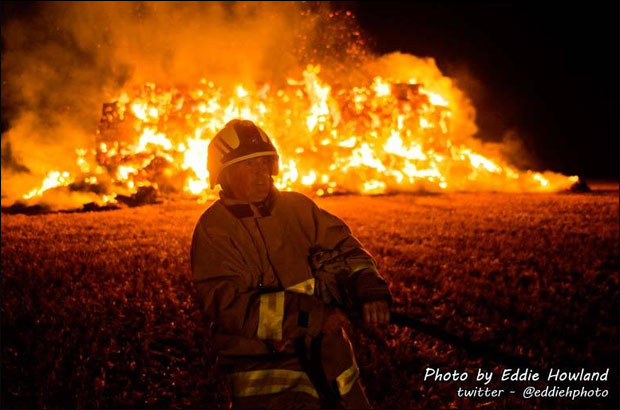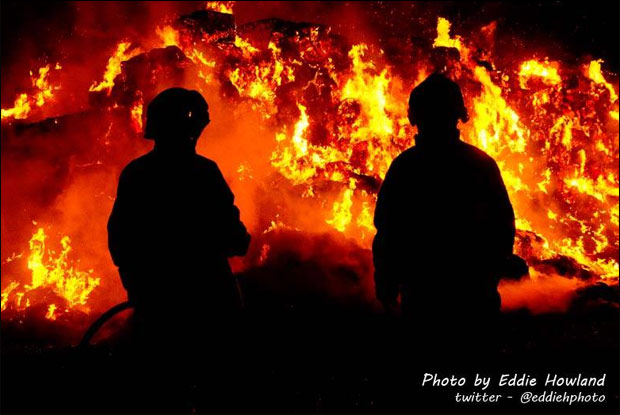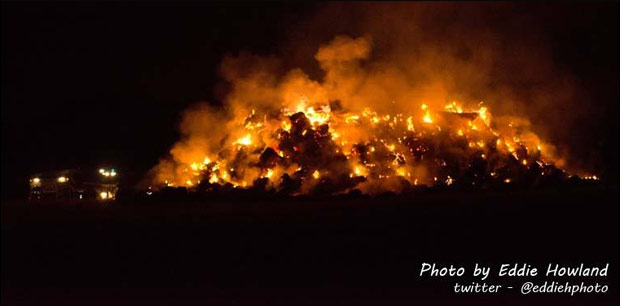 If you look closely, you can see the fire truck on the left of the image which shows just how large the fire was.




You can see more of Eddie's Emergency Services photography at his website, where you can also find out about his other photographic services. http://www.eddiehowlandphotography.co.uk/
Share this amazing imagery far and wide...