Pensioner Struck With Crowbar In Burgess Hill Burglary
27th August 2014
Police are seeking two young men after a pensioner was attacked during an aggravated burglary in Burgess Hill.

On Monday evening (25 August) a 70-year-old man answered his door on Windmill Drive and was confronted by two young men, one of whom hit him over the head with a crowbar while demanding money. The second attacker pointed a handgun at him but when the pensioner grabbed a kitchen knife the two men ran away.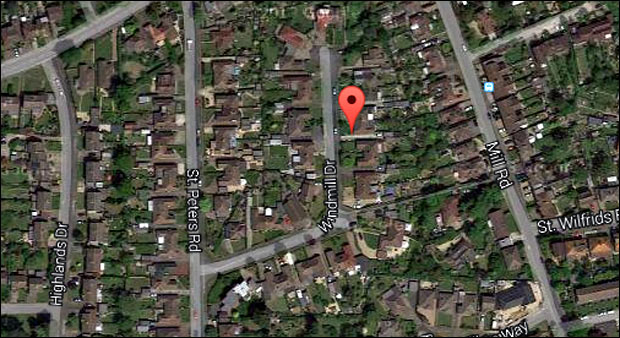 The pensioner, who was with his wife at the time, attended hospital to receive treatment for a cut to his head and finger and bruising. The attackers are described as slim. One was 17-19 years, about 6' with a dark, swarthy complexion and wearing dark clothing. The other was shorter and wearing lighter clothing.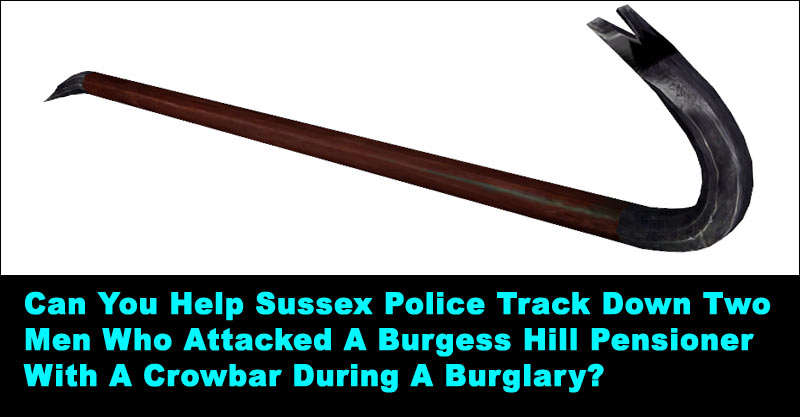 Detective Sergeant Laura Diamond said: "This was a brutal attack and we are supporting the couple following their ordeal. The man opened the door just after 7pm that evening as he thought it was a member of the family visiting and bravely confronted his violent attackers.

"If anyone has any information about the two young men I would appeal for them to contact police on 101, email 101@sussex.pnn.police.uk or call the independent charity Crimestoppers anonymously on 0800 555 111 quoting serial 1161 25/8."
Help spread the word and have these men arrested. Share this story!