Burgess Hill Market Packs Up
15th August 2014
Sad times for shoppers in town as 'Burgess Hill Market' appears to have packed up and gone away after just 15 weeks in the town centre.

Back in May, Sussex Police and Trading Standards busted the business for selling counterfeit cigarettes

One member of staff was cautioned and another was charged for two offences under the Trade Mark Act 1994 and was due in court at the end of July.

Earlier this week we received news from a reader that there appeared to be no sign of activity at the shop - with cardboard in the windows. Here's a picture....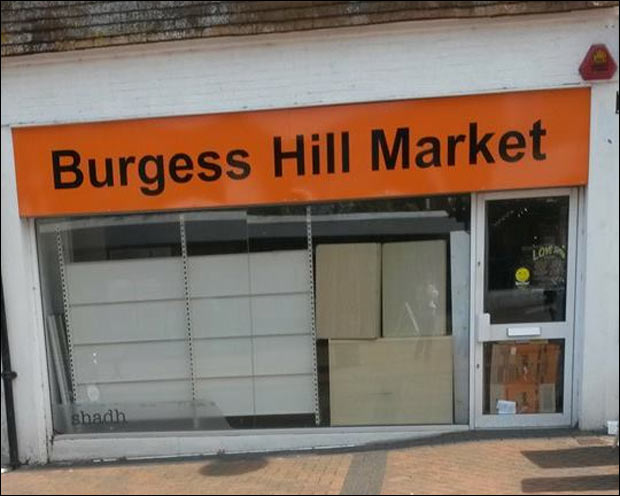 BHU's town centre correspondent went and had a look today (Friday) confirming the shop was still closed and that it appeared empty of all stock.

Farewell Burgess Hill Market, you'll be missed....... by those who enjoyed purchasing fake cigarettes from you at cheap prices!
It's good to share, so let the world know of the town's great loss!