Caravan Club Arrive At Victoria Industrial Estate, Burgess Hill AND Tesco Car Park!
14th August 2014
They're a bit later than usual, but the holiday club have now arrived in Burgess Hill.

Arriving early yesterday evening, the caravan dwellers have pitched up in a car park betweem Nimbus and Polar Audio on Albert Drive at the Victoria Industrial Estate.

There are estimated to be around 20 caravans in situ. It's been said that bollards were removed to gain entry to the car park.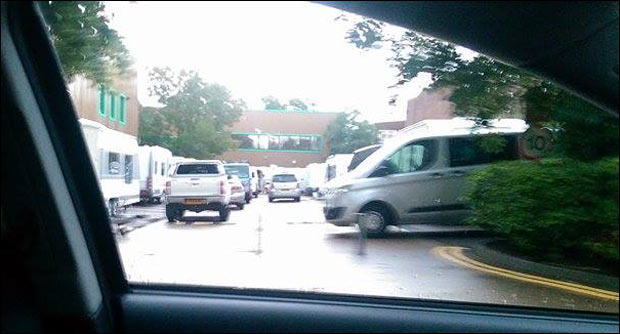 As the land is not owned by Mid Sussex District Council, it will be for the police to decide of the holiday makers are causing an obstruction and thus would tell them to move on. If not, the case will be a civil matter and they could be in the car park for quite a long period.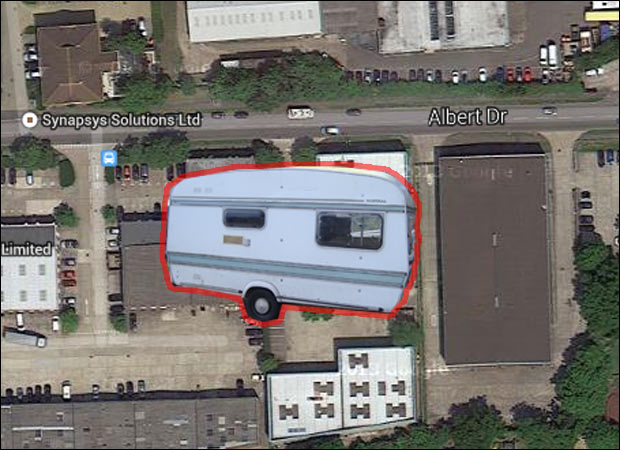 On Thursday afternoon reports came in of travellers moving into Tesco Car Park!

We sent our photographer along...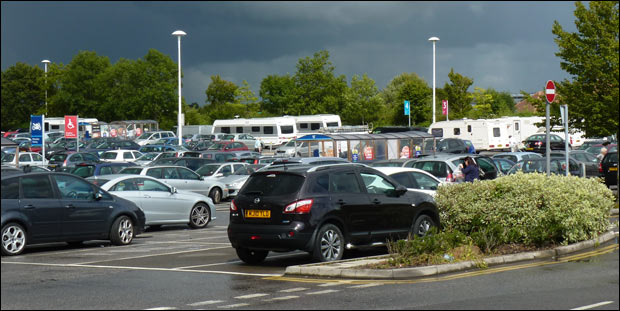 Meanwhile, over at the Triangle leisure centre, many recreaction staff were plucked away from their usual duties to marshall the car park. The entrance and exit was coned into one lane to stop and travellers gaining access.
It's good to share, so let the world know that Burgess Hill has travellers!