Terms Agreed For 'Major Cinema Operator'
To Come To Burgess Hill
5th August 2014
Huge news ladies and gentlemen. Last month we reported our discovery of a council document which stated that Mid Sussex District Council were going to offer up the Martlets Hall to NewRiver Retail to tempt them to press forward with development of the Martlets.

For those wondering what would happen to the site of the Martlets Hall, we may just have the answer..........

On Monday morning, an anonymous email was received, telling us to take a look at the 2014 annual report of NewRiver Retail, we did, and look what we found.....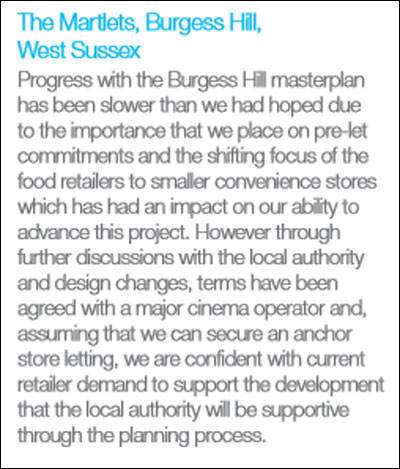 Terms have been agreed with a MAJOR cinema operator. How's about that!




Where Will It Really Go?
Ok, so it's obvious to make the connection of a cinema to replace the Martlets Hall, but would it fit? Well it would if you include the public library too. At a meeting over a year ago, the district council spoke with NewRiver Retail about possibly relocating the public library next to the town council help point. The other plans were to put a cinema above Lidl and Argos etc, but that also included a Sainsbury superstore coming and that now looks unlikely. We may have to wait as long at May 2015 to see the final plans.

Will A Cinema Really Come?
Of course, this is NewRiver Retail that we're talking about here, famous for all talk and no action. What will happen to the Orion cinema if a multiplex juggernaut comes to town? Watch this space folks.
It's good to share, so let people know about the new cinema coming to town!

Got an opinion on this story? Leave a comment below.....
Are you excited that terms have been agreed with a major cinema operator? Would it tempt you away from the Orion? Do you actually think that a multiplex cinema will actually materialise in the town though?