Burgess Hill's Cats Targeted By Mystery Shaver
16th June 2014
Cat are not safe on the streets of Burgess Hill at the moment following a spate of incidents where shapes have been shaved into their fur.


The latest reported victim is Darren Maynard's cat....

"Yesterday afternoon (thursday) my wife noticed that somebody had shaved our cat. The back of both front legs, a perfect triangular shape on the left back leg and a circle on her head. Whilst this is the first time it has happened to us I have heard of it happening before on this page. The incident happened just off Royal George Road, near the Gattons school. The incident has been reported to the police"

The response on Facebook showed this wasn't just an isolated incident. Hannah Andrews who also lives in the same part of town as Darren had this to say:

"I live on Royal George Road and my cat has also had pretty much all his tummy hair shaved off, we've just noticed since he came in this evening. It's not funny in the slightest what kind of person does something like this?!!"
Last month, Angela Hardy's cat Diesel returned home with a wound to his head which was believed to have been inflicted by humans…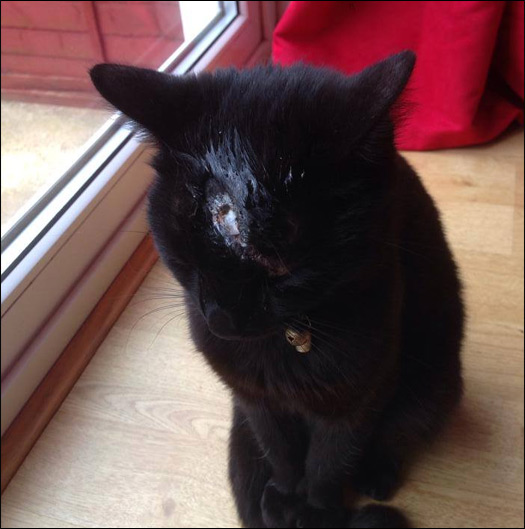 Earlier this year another cat was featured on the BHU Facebook page with a streak shaved down its back: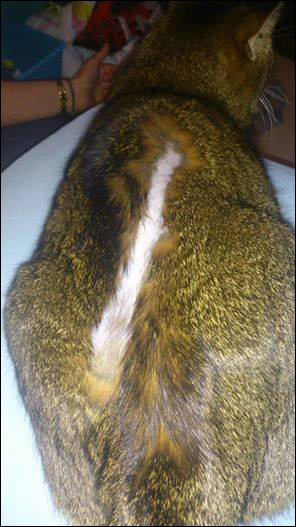 With such a large following on Facebook and a healthy readership on the BHU website, someone must know who's responsible for the mistreatment of cats in the town. If you have any information, please do send us an anonymous tip-off via our contact page or email news@burgesshilluncovered.co.uk

Please help us to try and solve this mystery by sharing this story!

Got an opinion on this story? Leave a comment below.....
Have you got any information that could help us track down the mystery cat shaver(s)?
Has your cat been one of the victims? Are you now keeping your cat inside as a result of what's happening to other pussys?