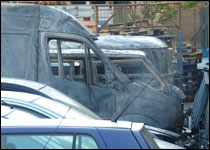 Multiple Vehicle Fire On Victoria Industrial Estate
22nd April 2014
A fire in the car park next to Meyle UK - in Consort Way, Victoria Industrial Estate - destroyed six vehicles this afternoon.

Among them was a company van belonging to VW Heritage and a classic VW Camper.

Staff from neighbouring company Flowserve were evactuated from their building as the fire crews doused down the side of their building and an air conditioning unit. Five fire appliances attended the incident with Sussex Police blocking off the surrounding roads to vehicles.

At 4pm staff were still out on the road with the fire and police services remaining on the scene.

Here are some pictures......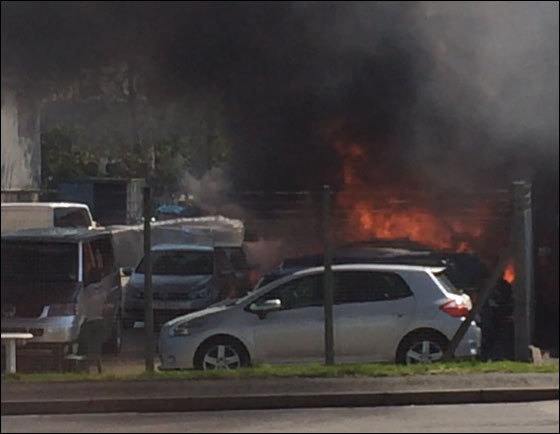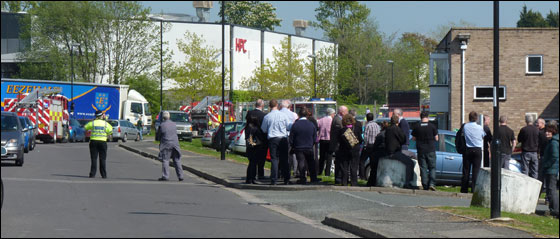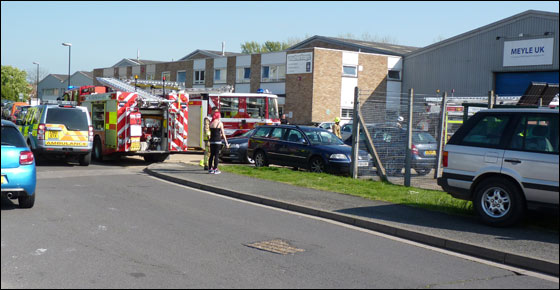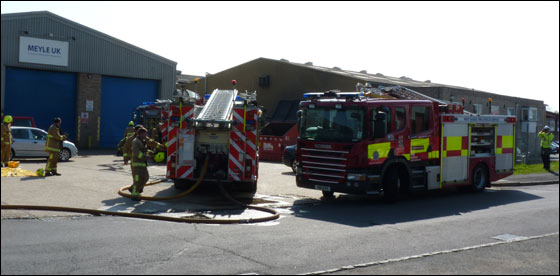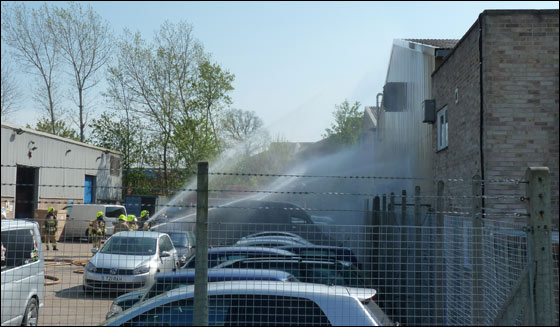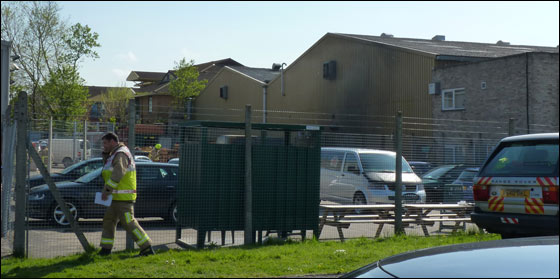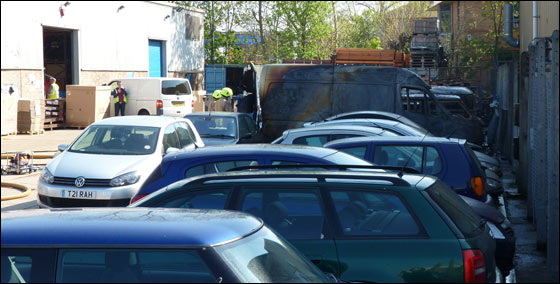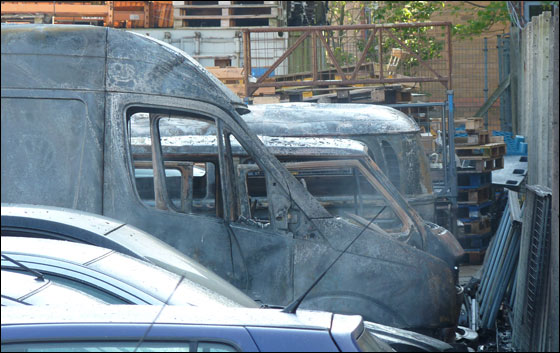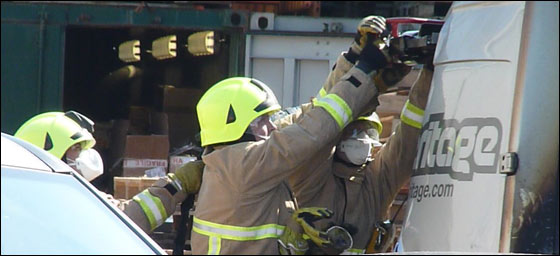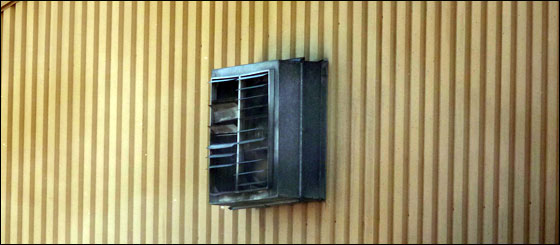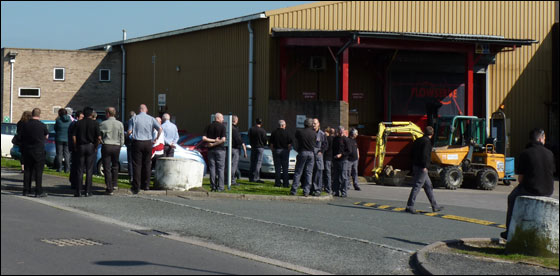 VW Heritage posted the following on their Facebook Page:

"Its been a bad day at VW Heritage. Our T25 caught fire taking with it Ben's Early Bay, our Works van, and a number of staff vehicles. The Fire service attended as quickly as possible and did their best for us. The good news....Everyone is safe and well.
We apologise for the break in normal service while we evacuated this afternoon. We are back in the office now though"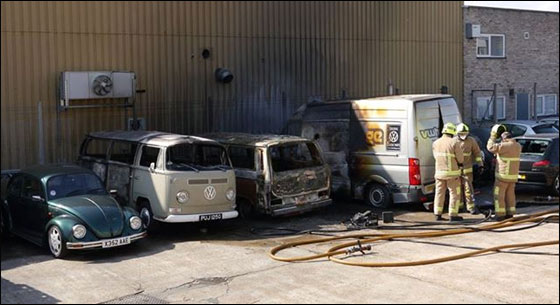 Pic from VW Heritage
It's always good to share, so let your friends know about this story!