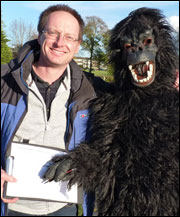 Water Play Area Petition For Burgess Hill Delivered
To Mid Sussex District Council
8th August 2013
The District Council may have banned electronic petitions, but that didn't stop BHU, local resident Chris French and other volunteers from obtaining the 1,300 signatures required to force the council to discuss installing a water play area in St Johns Park, Burgess Hill.

The petition was delivered to the council offices this afternoon (Thursday) and as a result the District Council will have to discuss the matter at a full meeting of the council soon.

The full story takes too long to type, so here's an audio interview with Chris French...



Chris also had the following to say..




"I would like to say a huge thank you to all of 1,379 people in Burgess Hill and elsewhere in Mid Sussex, who signed the petition, for their support and for the many businesses and individuals who not only signed it but also helped to collect signatures."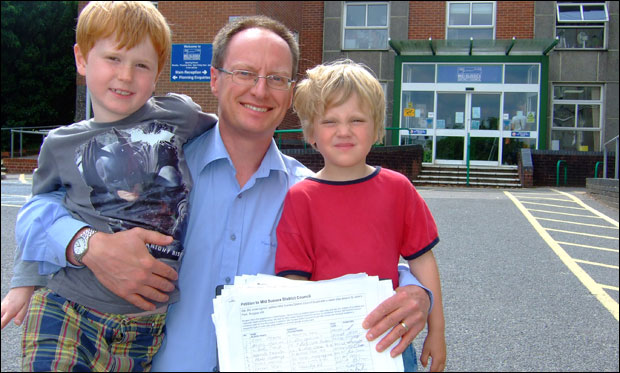 Chris French outside the district council offices with his sons Cameron and Rowan.


It's always good to share, so let your friends know about this achievement!

Got an opinion on this story? Leave a comment below.....
Are you excited at the prospect of District Councillors having to discuss installing a water play area in St Johns Park? What do you expect the response to be? Will the Burgess Hill councillors actually speak up in support of the local residents wishes as they should do?