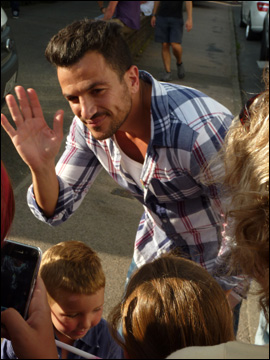 Peter Andre Meets Fans In Burgess Hill After Secret Television Filming!
1st August 2013
There was great excitement in Burgess Hill on Thursday evening as word got out that Peter Andre was in town, filming for ITV's 60 Minute Makeover at the Cherry Tree Activity Centre in Fairfield Road.

BHU got a tip-off from various local residents and headed to the centre to find a group of around 30 ladies of all ages eagerly anticipating a glimpse of the 'Entertainer'.

After waiting for over an hour, with heated words being exchanged between the public and a beefcake security guy, Peter emerged at around 6:15 to meet the ladies.

Sporting freshly cut hair, dressed in jeans, white vest and a checked shirt, Peter worked his charm on the women, posing for photos, giving hugs, kisses and signing a copy of his book for a fan. Some youngsters also emerged fron the corner of Newport road, with Peter giving out some hi-fives to the lads. Surprisingly, no one asked for any body parts to be signed!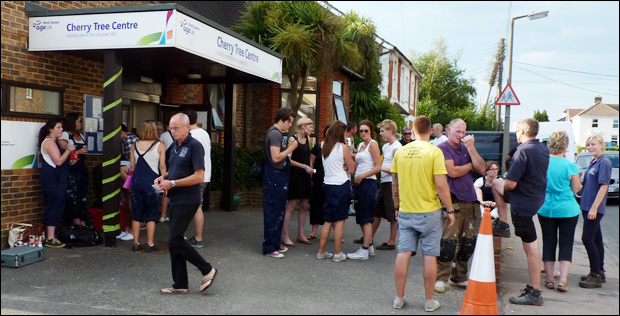 The 60 Minute Makeover team relax outside the Cherry Tree Centre at the end of the second day of filming.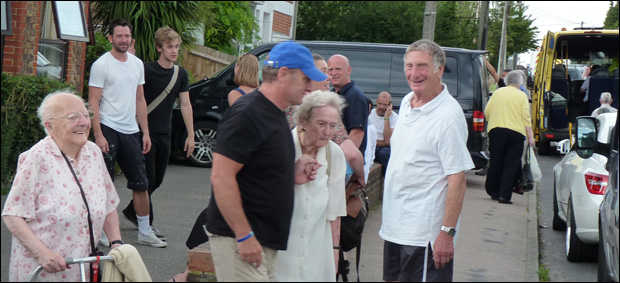 The services users of the Cherry Tree centre received a big cheer as they climbed aboard the minibuses for their journey home.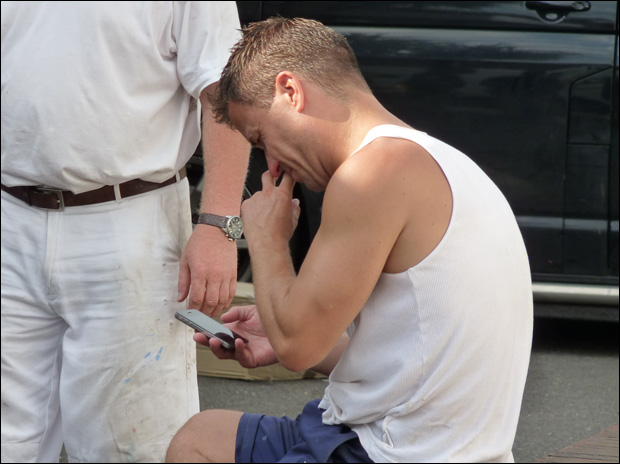 Big Brother 1 winner Craig Phillips was part of the Makeover crew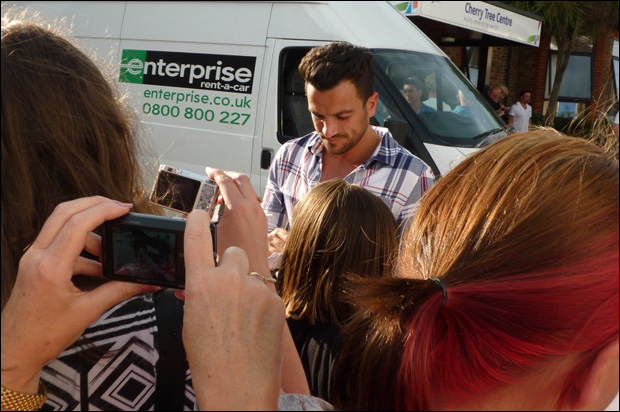 The signing begins.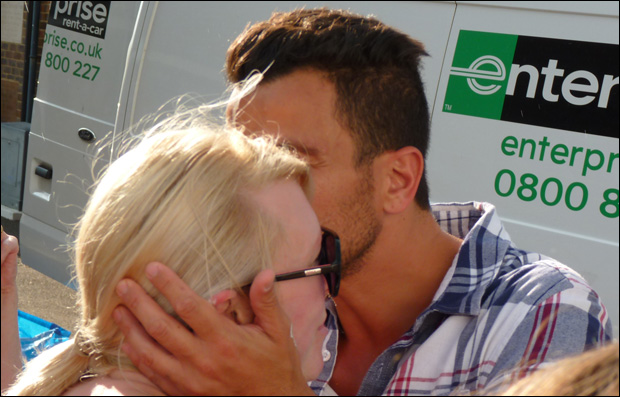 A kiss for the lady. Don't you wish this were you?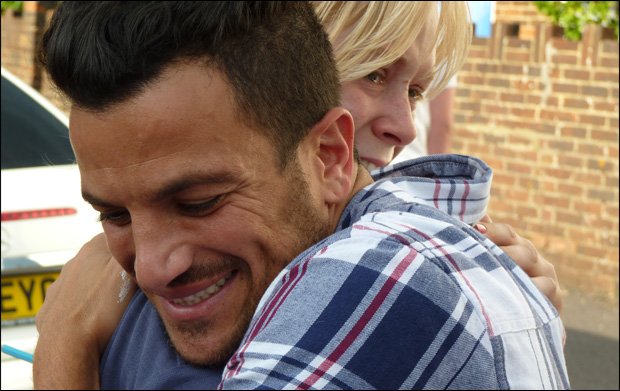 It all got a bit too much for this particular fan. Peter kindly beckoned her from up the road as she arrived too late to join the small sealed off area. Apparently she smelt of horses.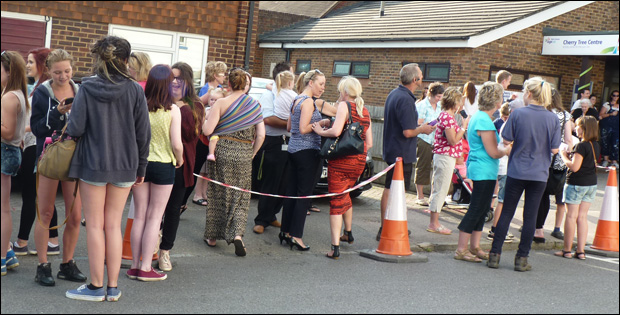 Fans compare pictures on their phones, discussing how they can be the envy on their friends on Facebook and Twitter. 'Well Jel' is a term that springs to mind.

What's better than pictures? Video of course!



Staff at The Cherry Tree Activity Centre were sworn to secrecy that the recording was going to be taking place. So well kept was the secret that many residents living right by the Cherry Tree had no idea what was taking place. Some only realised mere moments after Peter had been and gone!

We understand that as well as having a makeover, the centre was transformed into a winter wonderland for the service users and Christmas dinner was served.

The only disappointing thing to learn was that the show had been filming for two days, thus making it a '2 working days makeover' and not 60 minutes!

It's always good to share, so let your friends know about this story!

Got an opinion on this story? Leave a comment below.....
Were you one of the lucky ones to have met Peter on Thursday evening? Was he as dreamy and lovely as you'd hoped he'd be? If you weren't one of the lucky few, how gutted are you?