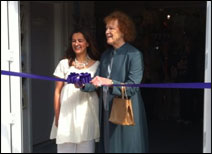 TV Actress Judy Parfitt Officially Opens Miss Mabel's Magnificent Emporium
8th June 2013
Burgess Hill had a celebrity visitor on Saturday 8th June 2013 as Judy Parfitt from TV's 'Call The Midwife' officially opened Miss Mabel's Magnificent Emporium at their new building on the Victoria Industrial Estate.

The Emporium can now be found next door to Wickes on Victoria Road.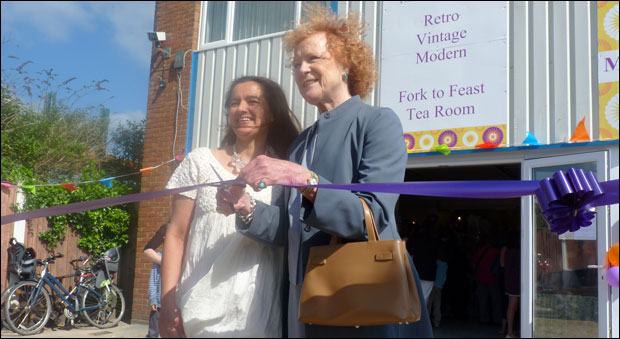 Here's Judy cutting the ribbon with the lady owner who we believe to be Emma Haward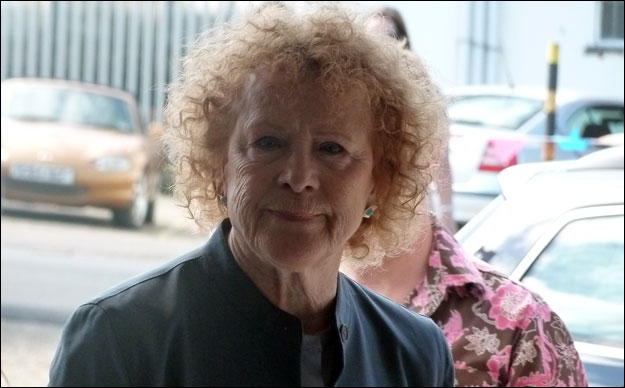 Judy made a flying visit to Miss Mabel's, she must have needed to get back to the hospital to deliver some more babies.

On opening Miss Mabel's, Judy said..

"...it's always a risk to do this (opening a retail business) and we won't ever survive unless people do that, and I hope people come and spend lots and lots of money. I think it's wonderful because it's very spacious, you don't feel cramped, you'll get a lot of people in here and still feel that you can walk around easily and look at everything, and I just wish you all the best of luck in the world"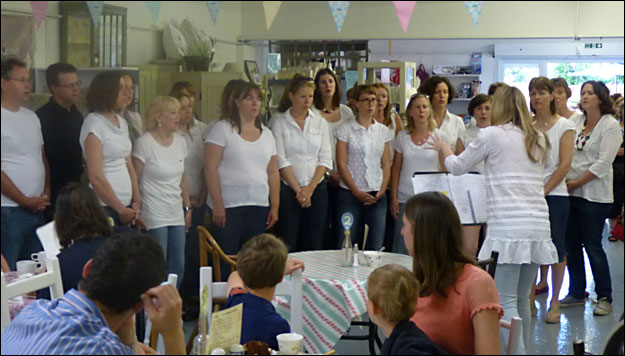 The Hobina choir provided the musical entertainment with songs such as 'Under Pressure' and 'Rule The World' (we think!)

Saturday was BHU's first ever visit to Miss Mabel's Magnificent Emporium. We were impressed with the various stalls within the building. Here are some of the items that caught our eyes..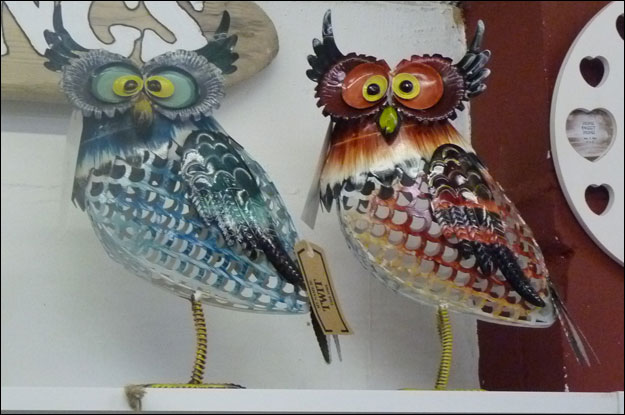 These owls look like they've been in the local toilets shooting up on something.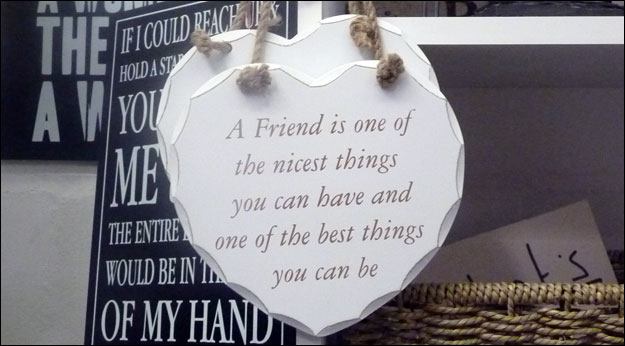 This is an item that won't be in high demand from many of our local councillors.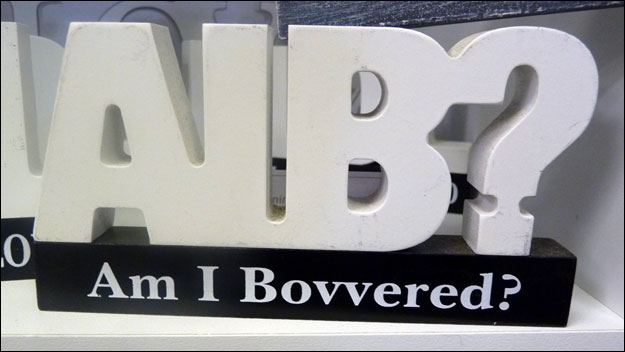 This is definately retro. Catherine Tate is totally 7 years ago.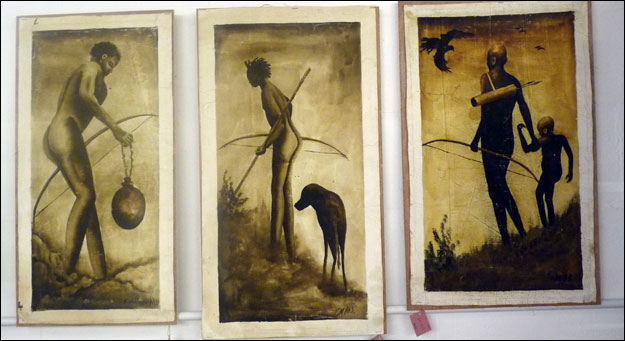 If you'd like some rude artwork for your downstairs toilet, then these have to be considered.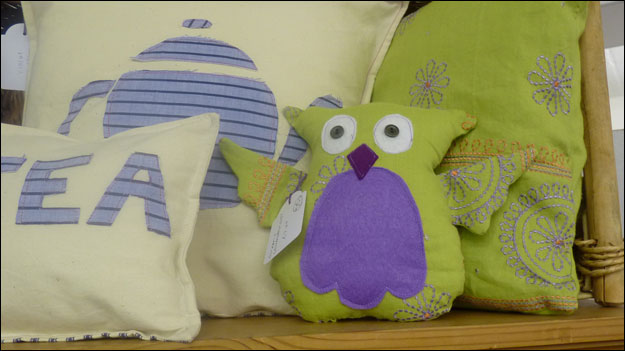 A funky Owl cushion, just the right size for erm, an Owl?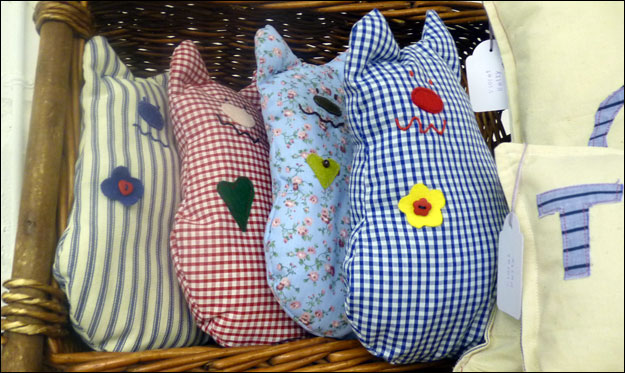 Little cushions designed to look like Cats. Genius.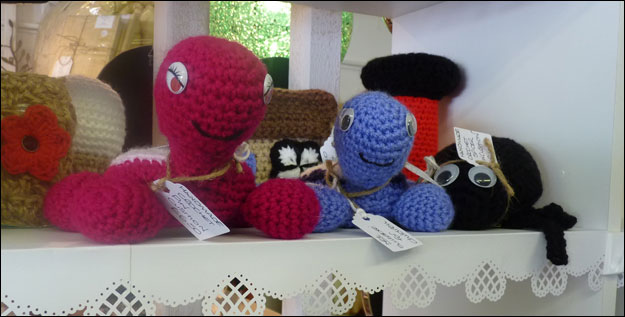 Colourful knitted tortoises. You won't find ones like these sneaking into your garden, scaring the office cleaner ;-)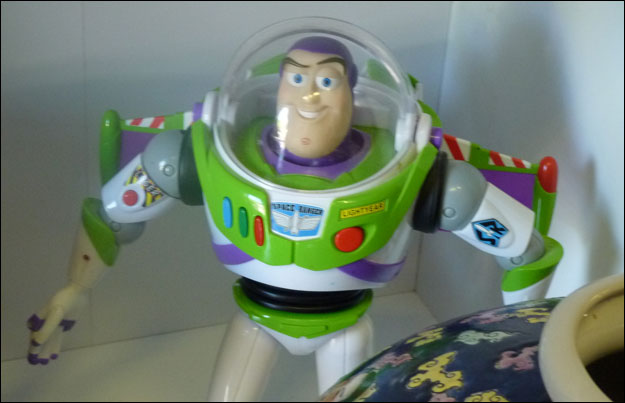 Is Buzz Lightyear really a retro toy already?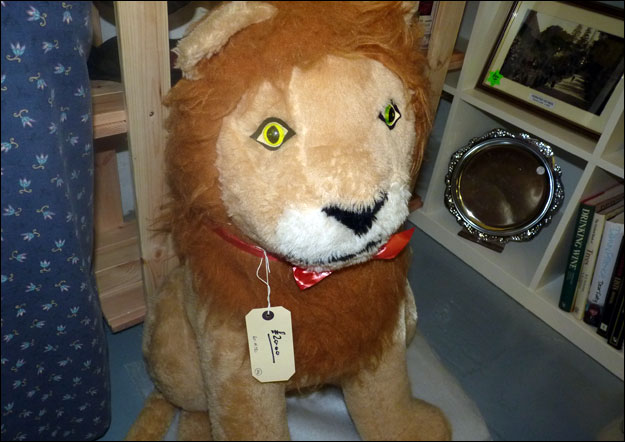 We were shocked to see that this lion is only £20 english pounds and is yet to be sold. It's HUGE!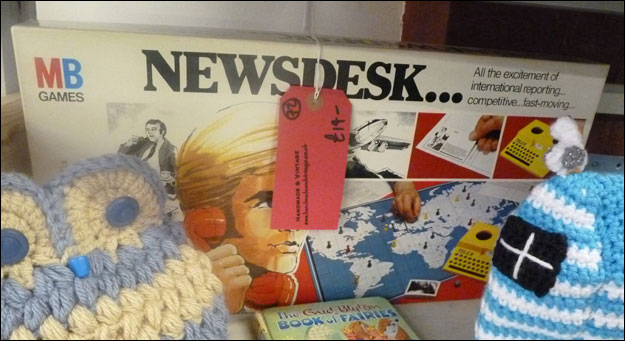 This game should be renamed 'The BHU Newsdesk' although you'd then be looking at a few extra naughts added to that pricetag.

It's always good to share, so let your friends know about this story!

Got an opinion on this story? Leave a comment below.....
Have you visited Miss Mabel's Magnificent Emporium before? What do you think of it? What are their cakes like.....we weren't offered any hense no pictures of cake were taken!