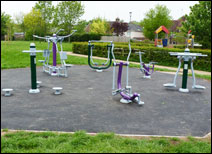 Burgess Hill Outdoor Gyms - The Good And The Bad
19th May 2013
If you live close-by to Worlds End recreation ground, then you have cause to be absolutely delighted with the new outdoor exercise equipment installed at the park this week. However, if you live near St Johns Park, you must be scratching your head right now and thinking "Just what on earth are the District Council playing at?"

Let's start with the new equipment installed at Worlds End...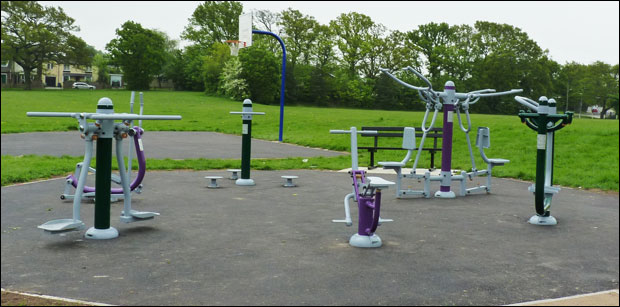 Six pieces of equipment have been installed. As you can see, they've been placed on a nice flat layer of tarmac. It means you can use the equipment in all conditions. No fears of slipping on mud, no falling over due to an uneven surface and no chance of the equipment being rendered unusable due to excessive wet mud being splashed up all over it.

The manufacturer of this equipment is Wicksteed Playscapes and not The Great Outdoor Gym Company as used in other parks in the district.

The six items are...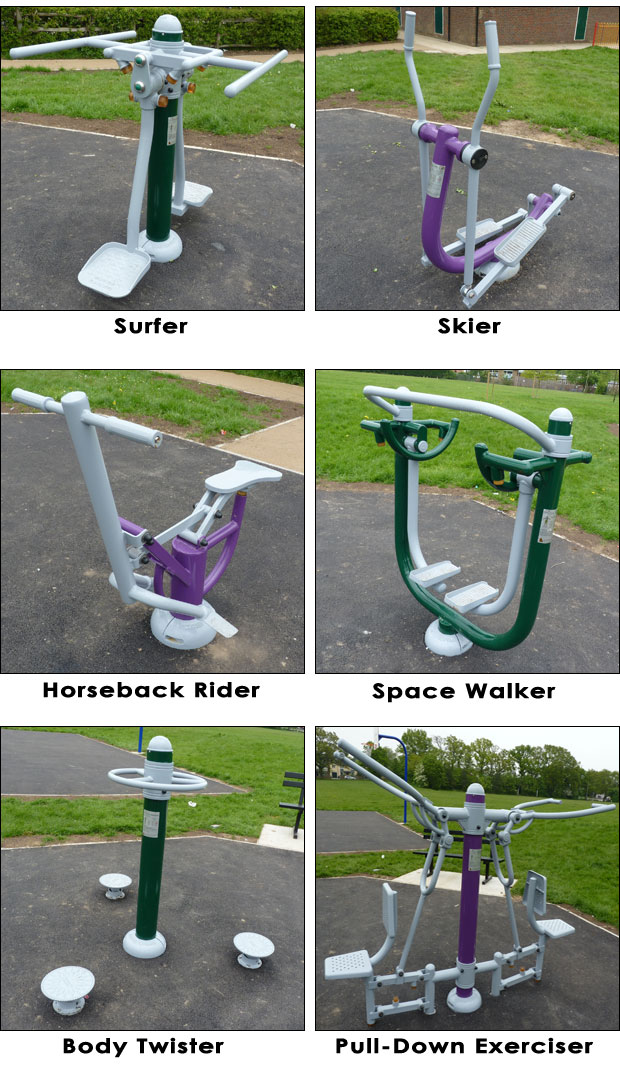 The layout, location, surface, variety of equipment and the quality is everything that you could want in an outdoor gym. This should be the blueprint for how the council approach all of these outdoor gym installation projects.

Which leads us back to St Johns Park...
The quality of the installation at Worlds End recreaction ground highlights just how bad things are at our town's biggest park.





The uneven, muddy, dangerous surface, the shoddy installation process, poor selection of equipment, the location. It was a cut-price rush job back in June 2012.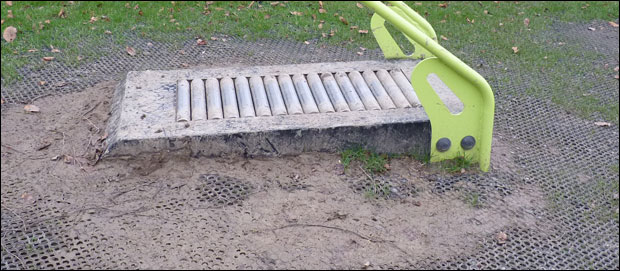 Let us also not forget the smaller (and just as poor) installation at Fairfield Rec....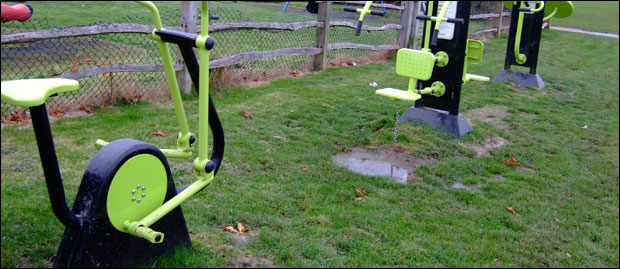 Serious questions now need to be asked of our District Council's leisure and recreation team and of cabinet member Cllr Pru Moore. They cannot be trusted to regularly make the best use of what little money Burgess Hill sees spent on leisure equipment.


Conclusion
In the opinion of Burgess Hill Uncovered, there's only one thing for it... Rip It Up And Start Again
It's always good to share, so let your friends know about this story!

Got an opinion on this story? Leave a comment below.....
What do you think of the exercise equipment installed at Worlds End Recreaction Ground? Do you see yourself using it? Should the district council return to St Johns park and make good of a bad job by putting in a tarmaced surface AND better equipment?