Burgess Hill Skate Shop and Skate Park Both Vandalised In The Space Of 24 Hours!!
4th November 2012
Last week the Firetoys skate shop opened its doors for business in Burgess Hill. By Tuesday night the shop's window had been smashed with a brick. Less than 24 hours later on Halloween, the halfpipe at the Burgess Hill Skate park had been set on fire. It's not yet known if the two incidents are linked or just a coincidence.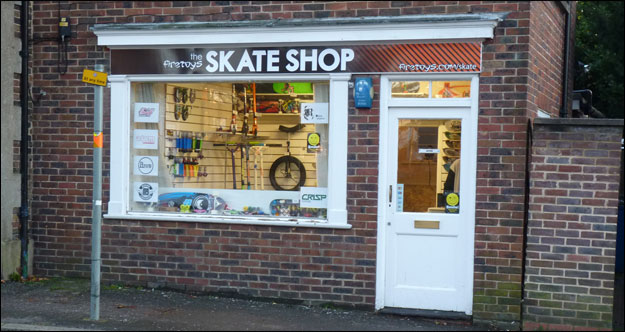 Here's the new Firetoys Skate Shop - complete with new window - located in Lower Church Road.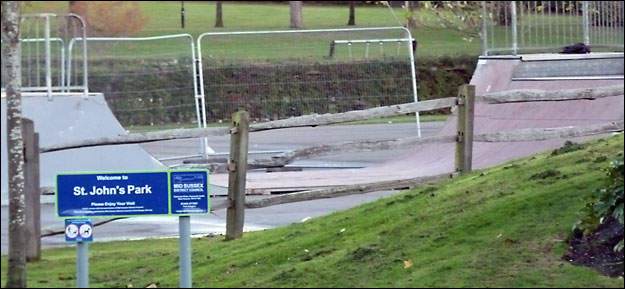 Mid Sussex District Council sealed off the halfpipe from public use on Thursday afternoon.




As you can see from this picture, the surface has been burnt, making it uneven and thus unsafe to use.

Local skater Matt Prentice got in touch with Burgess Hill Uncovered and had these words to say to the culprit(s):

"What is wrong with some of the people in this town? It's a privilege having "Firetoys Skate Shop" and the skate park, but some of you idiots have to go and abuse that privilege by breaking into Fire Toys and burning the half pipe at the skate park.

What was going through your heads when you did this?
"oh yeah, lets burn a ramp, thats going to make us cool"?!

That skate shop hasn't even been open for a week yet and its already been smashed up, what impression do you think that is going to give the town?

And the skate park - Simon Watkins, Ben Woodward and I were so close to getting all the ramps resurfaced, but now the council are going to think that all we'll do is break whatever they construct.



I think the idiots that did this better own up, because i'm pretty sure you are now hated by quite a few people."

These two incidents are very disappointing and in the case of the skate park, a rather selfish and thoughtless act that affects many young people in the town who enjoy using the facility.

The repair of the equipment will no doubt come directly out of Burgess Hill's disproportionate leisure budget held by Mid Sussex District Council. We've all lost out by the mindless action of an individual/group of people.


If you have any information on any of these incidents then you can call Sussex Police by dialing 101 or you can contact CrimeStoppers anonymously by dialing 0800 555 111
Did you find this news story useful? Please share it with your friends.

Got an opinion on this story? Leave a comment below.....
What are your thoughts on the vandalism of the Skate Shop and the Skate Park?
Are you a user of the skate park? Has your use of the facility been greatly hampered?
How do people feel about our leisure budget being used to repair the ramp?