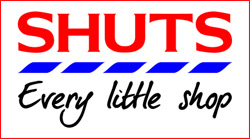 Tesco Expansion Turned Down, More Retail Units To Come?
3rd January 2011
During a chaotic December, you may have missed the news that Tesco have officially withdrawn their application to extend their store by 50%. This followed a report which indicated that Tesco's plans would likely have a detrimental impact on Burgess Hill Town Centre.

The cynics among us may think it could be more a case of New River Retail and MSDC being told by Sainsbury that they won't come to Burgess Hill Town Centre if they have to compete with an even bigger Tesco. Just a thought.

A week later the local newspapers reported that developers Location 3 Properties have "Entered into conditional contracts to acquire the freehold and long leasehold interests on a site fronting Jane Murray Way, in Burgess Hill"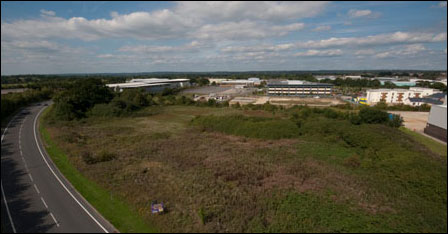 Two major retails have been penciled in to occupy the 55,000 sq ft space with Location 3 properties claiming to have submitted a planning application to Mid Sussex District Council in November 2011. A browse through the MSDC planning portal website however shows no search results for the application. If an application has been submitted and gets approval, around 100 new jobs would be created.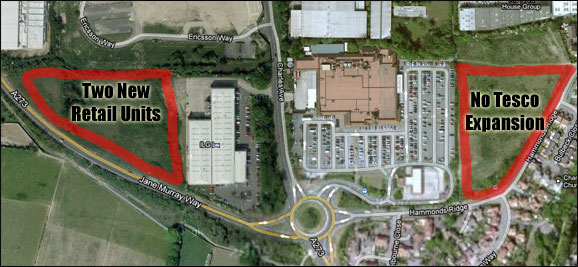 The above image shows the plot of land Tesco were hoping to extend into and also the area of land where two new retail stores are earmarked for construction.

We are keeping everything crossed here at the Burgess Hill Uncovered Offices that a Toys 'R' Us store comes to town!



Got an opinion on this story? Leave a comment below.....