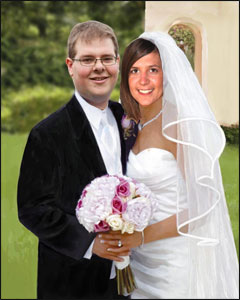 Mid-Sussex's Power Couple Just Waiting To Happen In Unhealthy Local Political Scene
30th September 2011
Dear Gordon Gorilla,

As a born and reared Londoner, moving to Mid Sussex has been an education in how feudal, in the political as well as the rural sense, life is just 38 miles from the centre of one of the most cosmopolitan cities in the world.

For instance, within a few weeks of moving into the area I came across a herdsman's tied cottage being stripped of its original, hand-made clay tiled roof. As the tiles were being carefully stacked in wooden crates I asked if the cottage was being demolished. It wasn't, the roof was being repaired; the tiles were being replaced by new, machine made ones. "Why don't you put the lovely old ones back?" I asked. The roofer laughed "They're worth more money to the estate than the new ones cost." It gave a new meaning to stealing the roof over your head.

And so it is with local politics.

The Conservatives foisted Emily White, 23 and living in Ansty, on Burgess Hill Town Council's Victoria Ward AND the same ward for Mid Sussex District Council. She joins 24 year-old Jonathan Ash-Edwards, who aged 20 became a headlining Conservative councillor for Haywards Heath AND Mid Sussex.

Ms White gives the same Ansty address as Pete Bradbury, apparently her step father, who is Conservative West Sussex County Councillor for Cuckfield and Lucastes, and chairman of Ansty and Staplefield Parish Council, as well as chair and member of several other parish and county committees and organisations.

Mr Ash-Edwards, who seemingly likes a pint, a fag and sport, lives with his parents too. His father is also a Haywards Heath Councillor who is chair of the Planning Committee. Father and son also sit on the Policy and Finance Committee of which the son is chairman.

Cllr Ash-Edwards junior is also a researcher for Mid Sussex Conservative MP Nicholas Soames, and chair of Warden Park School Governors, the school he attended as a teenager a few years ago. Cllr Bradbury is vice-chair of Warden Park Governors. They spearheaded the controversial change of Warden Park from a Local Authority controlled school to an independent Academy Trust School, including the imminent takeover of Heyworth Primary School by Warden Park, all of which will be independently run by trustees appointed by… the Governors.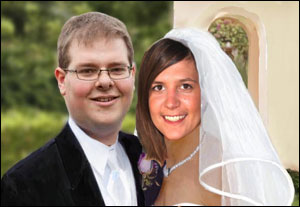 Wouldn't it make the running of our parish, town, district, county and parliamentary constituency so simple if Cllr White and Cllr Ash-Edwards Jnr married, with the bride being given away by Cllr Bradbury and the Rt Hon Nicholas Soames MP as best man supporting his protégé. We could then look forward to many years of little White-Ash-Edwards in control and leave the thinking and doing to them.

I wonder if the Liberal, that's to say centre left, ancestors that created the big estates in Sussex would approve of them being so indifferently broken apart and stripped of character by their successors for the sake of a short-term few bob. But that's what often happens with inheritances built on the work of others.

Political power also used to go hand-in-hand with inherited wealth. Now power comes from who you know not what you know - or indeed what you believe or what you do - backed up by public indifference. All you have to do is schmooze and put your hand up for election at the next Conservative selection meeting - you're in.

We can't stop the greedy selling the roof over our head if we don't own the roof, but the single party dominance in Mid Sussex gives the power to a tiny number of people the ability to do it without owning it. Beware, the political scene in Mid Sussex is deeply unhealthy.

Rincewind.

Talk to us - Would you like to see Jonathan and Emily get married?
Do you agree with Rincewind? Do too few people have too much power in Mid Sussex? Is the political scene in Mid Sussex rather unhealthy? Leave us a comment below or you can email us here