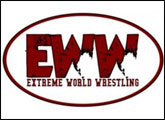 Council delivers knockout blow to Burgess Hill Wrestling show
15th June 2009
Disappointing news for all wrestling fans has reached the Burgess Hill Uncovered offices in the last 24 hours, with the announcement that the Extreme World Wrestling show scheduled to take place at The Triangle on July 18th has been cancelled.

The event, which was due to be taped for broadcast on Life Television as part of a new wrestling broadcast on Sky channel 186, was listed as featuring former World Wrestling Entertainment superstar Marty Wright, better known to WWE fans as The Boogeyman.
However, EWW managing director Billy Wood revealed on internet radio station Play Talk UK's Wrestling Show on Sunday evening that the event has now been moved to Croydon, citing the fact that, "they (Mid Sussex District Council) do not want wrestling at the venue anymore as it doesn't fit in with the image."
Wood refused to expand on the reasons behind the decision due to an apparent impending legal battle, but his alleged reasoning for the District Council's cancelation of the show is baffling when you consider the popularity of former wrestling events in the town in the past and the apparent image that they are trying to give their flagship leisure centre.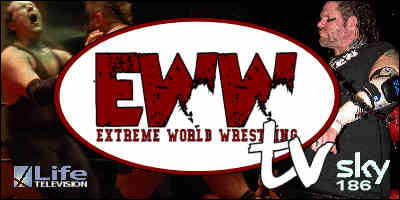 If there are concerns among members of the council that The Triangle could become associated with violent sports, then their previous decisions to hold male and female kick boxing events at the arena seem particularly bizarre - especially as that is a sport that involves actual blows to the head and uncontrolled, physical violence as opposed to wrestling, which is performed largely in a safe manner due to the scripted element that comes with it.

Maybe , however, they are not keen to have a leisure centre that was built to allow the community to partake in sport to be associated with an event that in the modern world bills itself as 'sports entertainment', and as stated previously, is largely scripted? If this was the reasoning, then it has to be considered odd that Robot Wars events have also taken place in the main hall, as men building mechanical objects that they then operate with the sheer purpose of destroying other robots would seem to be an unusual definition of sport.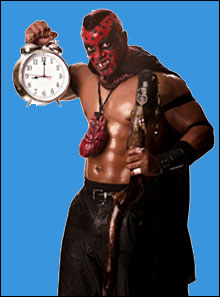 It is widely regarded in the local community that there a distinct lack of facilities and events going on for young people in the town, and so when a wrestling promotion that features a number of prominent ex-WWE stars as well as some well-known British performers decides to set up an show in Burgess Hill, the District Council take the decision to veto an event that would be marketed mainly at a teenage and young adult audience. Obviously they would much rather have a mass-gathering of these potential wrestling fans drinking White Lightning in St Johns Park than actually host an event that would hold their interest.
While the District Council continues to host events at its facilities for older generations with the bookings of 60's and 70's bands for concerts to great effect, it is just a shame that they appear to be ignoring shows that people of a younger generation would hold an interest in seeing. When you consider the wash out that was the Big Culture Show though, maybe it is not so surprising that they appear to have got yet another event decision totally wrong as well...