Burgess Hill Town Development -
What's Going To Happen To Cyprus Road Car Park?

There have been some theories as to what is going to happen to Cyprus Road car park within the big town centre redevelopment.
Let's take a look at what was proposed/rumoured and at what plan is now the most likely to come to fruition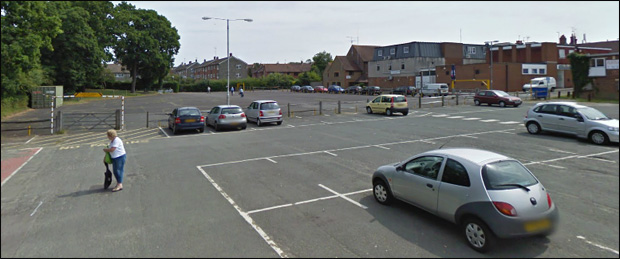 A Supermarket
The early theory and fear was that a Sainsbury Supermarket was going to swallow up the entire plot of land including the demolition of the Orion Cinema, Cyprus Hall and some other buildings along Cyprus Road.

Shops transferred from the Martlets
In November 2011, NewRiver Retail - Owners of the Martlets, released a presentation document for their investors (Click to download). Part of their plan was to put a supermaket where Lidl is currently located, the size of the supermarket would cover the footprint of the multistorey car park and many of the existing shops. In addition they planned to install other larger retail units. To make room for this redevelopment the smaller shops in the Martlets were going to be relocated to Cyprus Road Car Park.

A Block of Flats
After kicking the Town Council up their backside, they finally published the minutes of April's Annual Town Meeting. Included was information from NewRiver Retail where they reveal that they no longer have plans to develop Cyprus Road Car Park. This ties in with the Mid Sussex District Plan which has land at the rear of Cyprus Road earmarked for a large block of flats. MSDC have always said that they'd be happy to include land they own in any development as long as it gives them a good financial return. A block of flats = ££££ and enables them to keep the current car park open - which as we all know is a great source of revenue.

What of the Cinema?


On Facebook a few local residents have reported that Cllr Andrew Barrett-Miles revealed to them that the Orion Cinema has a new five year lease. This would make sense if a block of flats at the rear of Cyprus Road car park is the chosen development option.

However, a very reliable source has told Burgess Hill Uncovered that a Mid Sussex District Council Cabinet member has said that talks are taking place to bring a multiplex Cinema next to the Triangle leisure centre. In February 2011 we reported that the 'Mid Sussex Better Lives Advisory Group' had met to discuss development options - some of which were plain daft. Cllr Andrew Barrett-Miles himself told Burgess Hill Uncovered that a survey of the Dunstall Ward residents had a cinema as one of the favoured options for the land.

It's good to share. Especially to your Burgess Hill friends!


What do you think to the proposed developments?
If our information is correct, do you think a block of flats in the town centre is a good idea? If big shops come to the Martlets where will all the small shops go? Will they just disappear?

Are you pleased that the Orion could be around for another 5 years?
Is land by the Triangle leisure centre the best place for a multiplex cinema when the intention of the grand developments is to bring more people into the town centre?