We have here a collection of photos taken around Burgess Hill from a plane in the 1970's. See how the town centre developed from nothing into the Martlets, discover how London Road looked 'back in the day' and a shot of the Keymer tile works in its prime.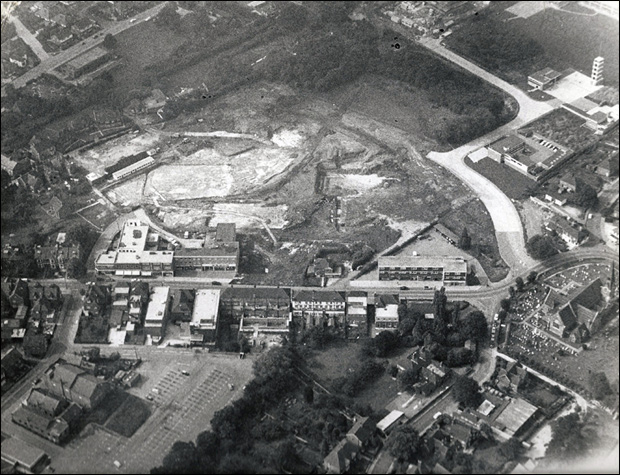 Here's Burgess Hill Town Centre before the Martlets and the Market Place shopping centres were constructed. Church 'Walk' was still open to cars, Crescent Way was just grass and the construction of Civic Way was just beginning.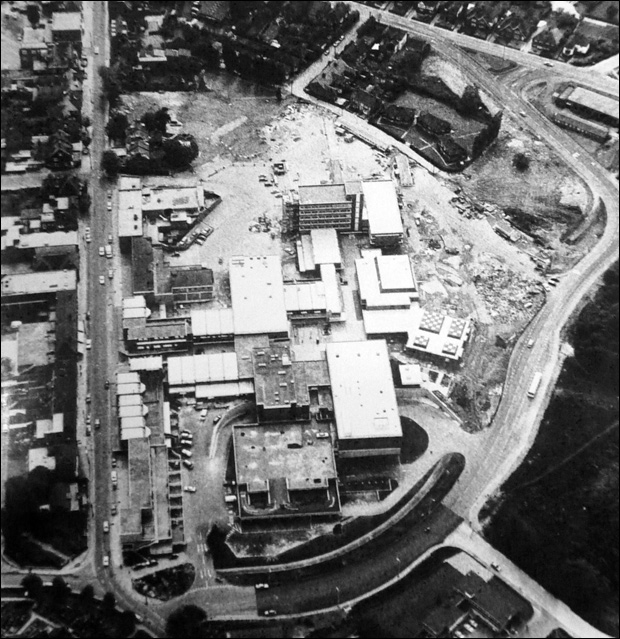 Here's the Martlets, the poor man's Market Place shopping centre. Even in the 1970's the multi-storey car park looks dated.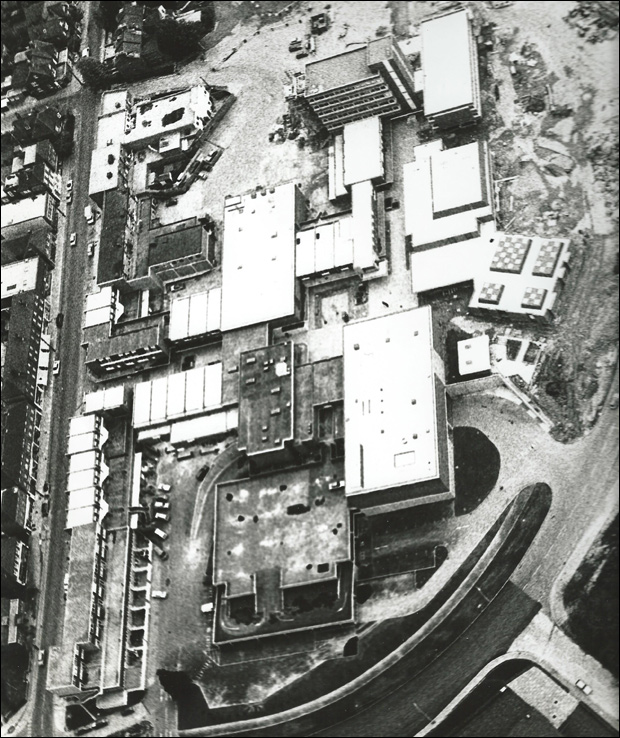 A slightly different angle of the Martlets. Note the lack of vehicles.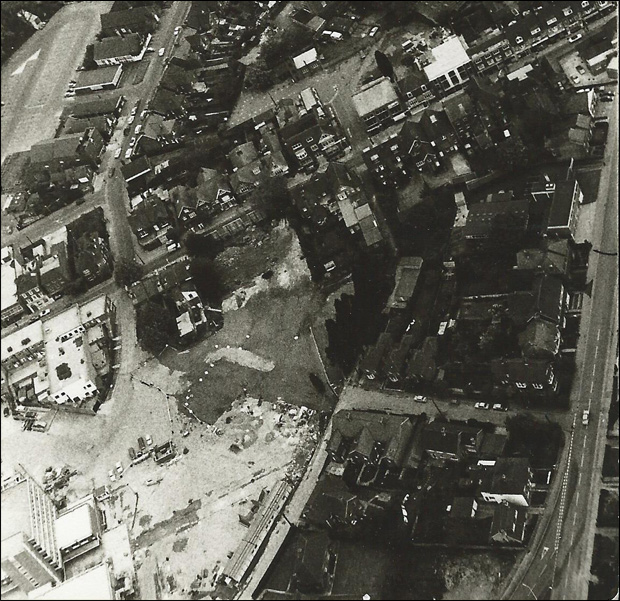 Here's a shot of Station Road and Church Road. The houses on the bottom right are located in Clifton Road,which made way for the development of the Market Place Shopping Centre and offices a few decades later.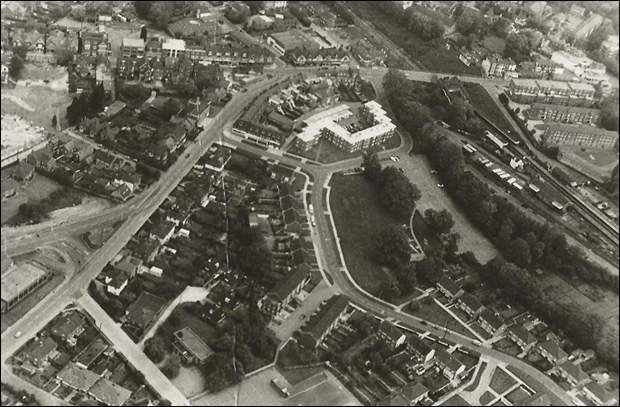 A long shot of Station Road, Chanctonbury Road and the railway station, The building near the bottom left is apparently Ote Hall Switches. That land is now Station Road car park.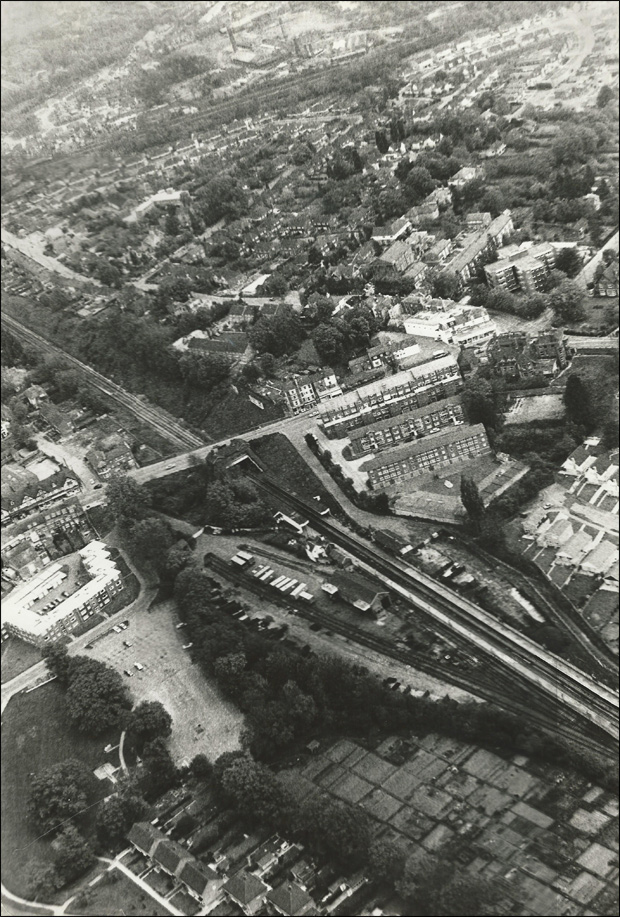 Notice the extra railway line in this photo? You can also see the Queens Crescent Car Park and all the allotments. In the distance is Junction Road.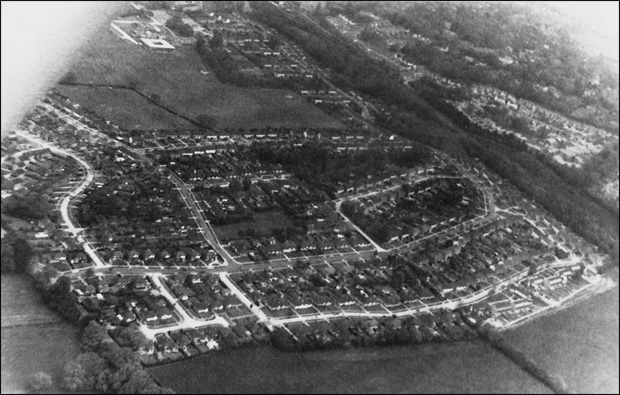 The Chanctonbury Road estate. London Meed school was yet to be built.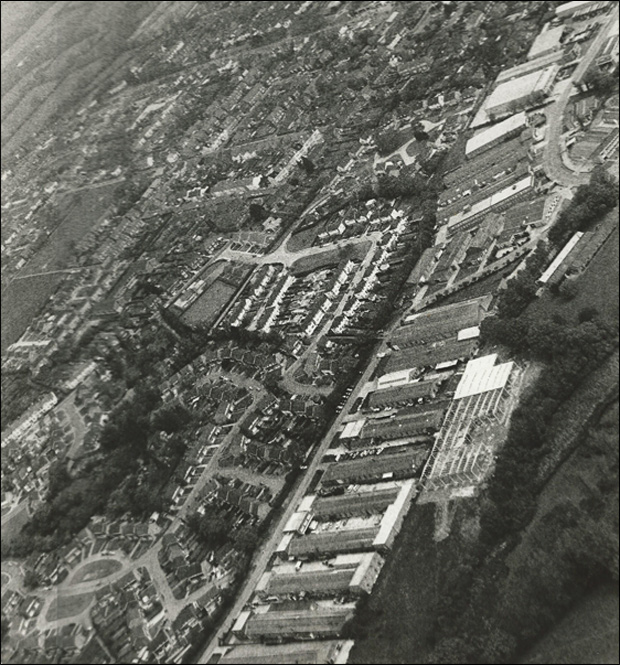 The Victoria industrial estate in the forground with Orchard Way, Orchard Road, Royal George Road and beyond in the distance.


The Keymer Tile Works. Much of the Kings Way development did not exist at this time if you look across the top of the photo.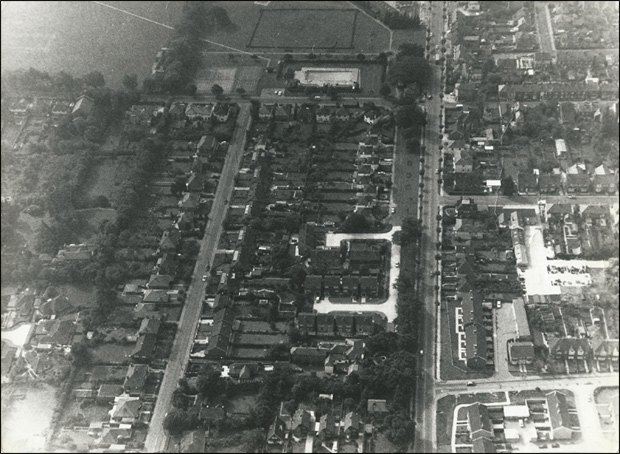 Here's London Road. In 1970 only the outdoor swimming pool existed. There was no skate park back then.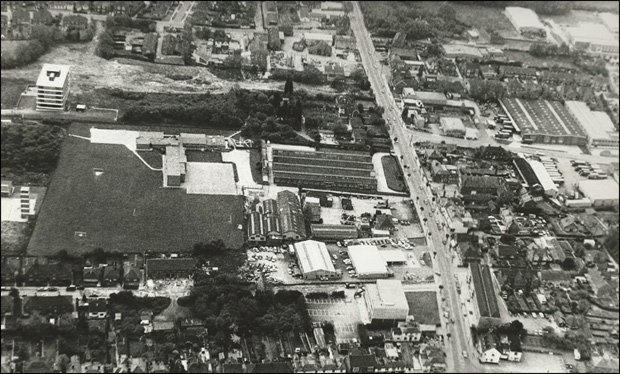 Further south along London Road. Notice that Queen Elizabeth Avenue hadn't been constructed yet and the lack of mini roundabouts.

Many thanks go to Charles Swaysland who gave us the permission to publish these photos. He was the owner of Swaysland Brothers hairdressers (formerly in Church Road and then moved to Cyprus Road) One of Charles' customers owned a plane and took him up in it several times to take the photos.