Burgess Hill Uncovered
>>
Guides
>>
Car Parks
Burgess Hill Parking and Car Parks
If you come for a visit to Burgess Hill, you're more than likely going to need to use a car park. There are 6 pay and display car parks in the town centre for you to choose from.

Below are our suggestions on where you should park and why. You're welcome!
Parking Charges:
Short Stay:
0-1 hour 80p 1-2 hours £1.20 2-3 hours £2.00
3-4 hours £4.00 Over 4 hours £6.00
Long Stay:
0-1 hour 80p 1-2 hours £1.20 2-3 hours £2.00
3-4 hours £3.00 Over 4 hours £4.00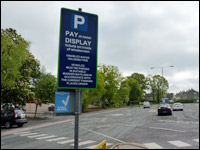 Cyprus Road Car Park:

This is both a short stay and long stay car park split into two sections.

Located behind Church Walk, this is a good choice for non food shoppers.

It's also located right by the Orion Cinema so it's the logical choice for those wishing to see Care Bears the Movie.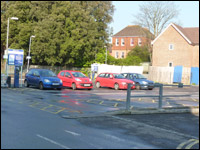 Church Road Car Park:

This is a tiny car park located behind TSB bank on the main highstreet.

Great if you can get a space, but it's a pain when you have to exit with no success and have to drive round to Cyprus Road car park instead.

Are you feeling lucky?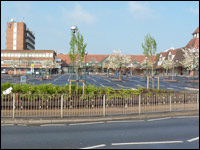 MarketPlace (Waitrose) Car Park:

The most popular car park with it's location right by Waitrose and Iceland, but it's not the smartest choice for non food shoppers.

Many of the bay sizes are awkward, prime for getting your car hit by other users of the car park.

Beware of the ticket inspector, don't be late back to your car!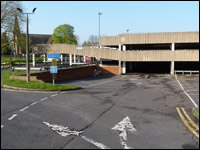 Multistorey Car Park:

Our favourite car park in Burgess Hill, but do bring your wellies if it's been raining. The drainage is terrible and it often resembles a boating lake.

Careful drivers only as the bends are very tight with pillars to scrape your bumpers and paintwork on.

Use this one if buying large items from Argos.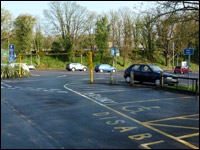 Queens Cresent Car Park:

A long stay car park, favoured by commuters with the train station just across the road.

Shoppers may wish to choose this one if needing to use a business on Keymer Parade or Station Road.

Don't go leaving your car here late at night if you want to find it in one piece when you return.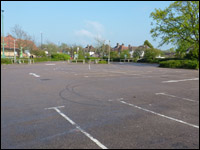 Station Road Car Park:

This is a long stay car park mostly used by commuters who can afford to pay for parking rather than resorting to clogging up residential roads.

Although only across the road from the shops, this car park would be well down our pecking order for places to choose to park.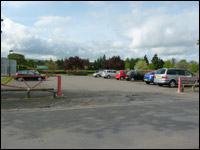 St Johns Park Car Park:

This car park is freeeeee but you must not stay longer than 4 hours to avoid a fine.

The sign says it's for users of the park only, but often it's well occupied with the park completely empty.

If you don't mind a 5 minute walk into the town centre then St Johns is a good choice
Did you find this resource useful? Please share it across the interweb!