2019 Member Of Parliament Candidates For Mid Sussex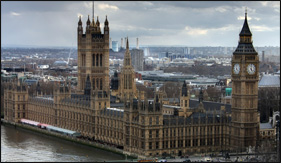 On Thursday December 12th, residents of Mid Sussex will be going to the polls to vote in the general election in what is being dubbed 'The Brexit Election'.

The only thing we know for certain is that Mid Sussex will have a new MP representing us at Westminster as Nicholas Soames (Conservative) is stepping down having occupied the Mid Sussex seat since 1997.

There are six contenders vying to replace him....
Here are the runners and riders for the 2019 Mid Sussex Parliamentary seat:
Mid Sussex Parliamentary Candidates
Gemma Bolton
Labour
Mims Davies
Conservative Party
Robert Eggleston
Liberal Democrats
Brett Mortensen
Advance Together Candidate
Deanna Nicholson
Green Party
Baron Von Thunderclap
Monster Raving Loony Party
Candidate Bios - Coming week commencing November 25th....