Burgess Hill Girls School Become The New Sponsor Of Burgess Hill Cricket Club's Ladies & Girls Teams
11th March 2019

|


Burgess Hill Girls is delighted to announce our sponsorship with Burgess Hill Cricket Club. We are pleased to be the new sponsor of the Clubs four Ladies and Girls Teams.

This collaboration will involve after school coaching and practice sessions provided for Burgess Hill Girls by the Club's ECB coaches, together with the use of the Club's outdoor, all-weather practice facilities during the summer.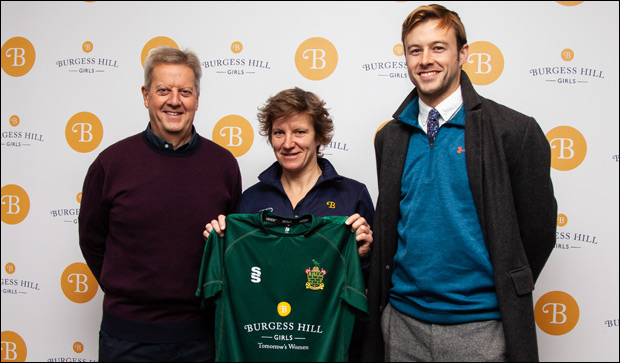 Burgess Hill Girls Director of Sport Suzy Clapp says: "This is an outstanding opportunity to expand the already excellent sporting provision at Burgess Hill Girls and develop valuable and lasting links with local sporting organisations. Sharing coaching and facilities with Burgess Hill Cricket Club will improve the girls' skills and capabilities in the game, and will further enhance the profile of cricket amongst girls in and around Burgess Hill."
Burgess Hill Cricket Club says "We are excited to form a partnership with Burgess Hill Girls this year and are really happy to share our coaching skills to develop the girls' knowledge and understanding of the game. Girls cricket in schools is becoming more and more widespread and this is another great opportunity to sustain the opportunities for playing cricket locally."
Spread the word! A sponsorship deal has been signed between Burgess Hill Girls and Burgess Hill Cricket Club

Got an opinion on this story? Leave a comment below.....
What do you think of this arrangement between the school and the cricket club?