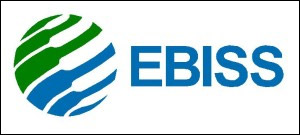 We are courier specialists, primarily in exhibition and event shipping, moving equipment world-wide for customer events. We also design and produce exhibition display stands which need to be shipped and set-up in world-wide destinations by our UK team or partners. Another part of our business is fine art shipping and packing which requires the movement of high value items world-wide. There are other product services for upselling to our customers.

Job Role: Marketing Executive
Job Type: Permanent Position
Hours: Full Time Mon – Fri 8.30 -17.00
Salary: £20,500
AREAS OF RESPONSIBILIY:
Responsible for delivering the marketing strategy to meet key business objectives.
Building relationships with internal departments, translating their requirements into marketing activity
Responsible for producing 2 social Media posts per day using Hootsuite
Produce and manage at least 5 email campaigns a month (existing data, special offers/services, client/targeted events) using Mailchimp
Utilise LinkedIn & email to target specific customers and shows
Manage company database (Act)
Engaging with existing customers, maintaining and building the database so it becomes a useful marketing tool.
Track and report regularly on campaign results
REQUIRED KNOWLEDGE AND SKILLS
Strong communication & writing skills
Good knowledge of social media management
Creative mind and enthusiasm within the role
Be able to produce client focused marketing materials
DESIRED EXPERIENCE
3 years marketing experience
PACKAGE:
Company Pension
Company profit share scheme
28 days holiday (inc bank holidays) pro-rata
Extra days holiday for Birthday
Location:
Due to our location at the Bolney Grange Business Park, your own transport or support from family/friends maybe required as public transport (buses) are a 10-15 mins walk from our building.
Contact:
For more informaton and the apply for the position, please contact
Adele Tuck on e-mail - recruitment@ebiss.co.uk