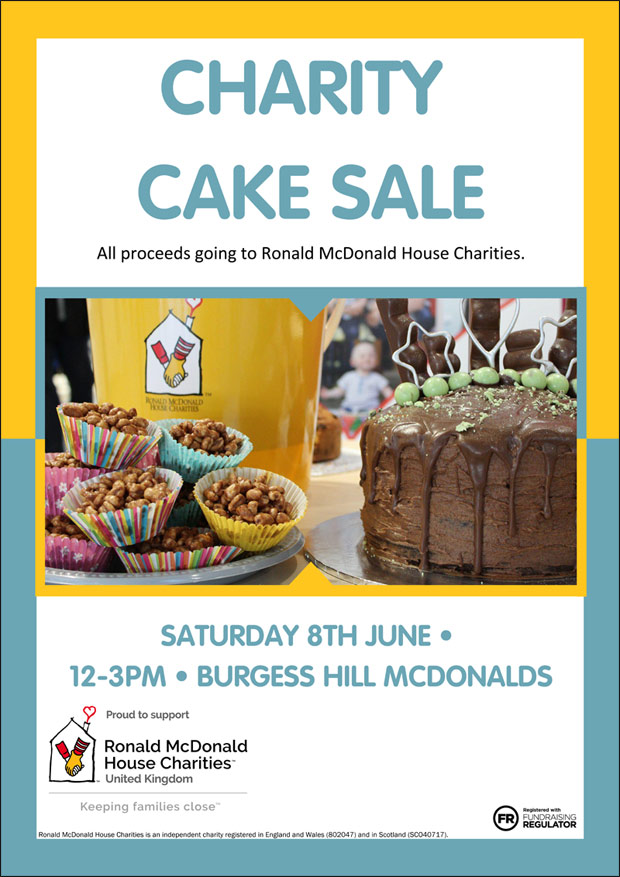 When: Saturday 8th June 2019. Noon-3pm

Where: McDonald's Restaurant, Station Road, Burgess Hill

Following their successful cake sale earlier in the year when £308 was raised for Ronal McDonald House Charities, the Burgess Hill branch are holding another event from noon-3pm and seek to beat the total!

If anyone is willing to donate any baked goods also (full ingredients and allergen advice will be required) , please call the store phone number 01444 239355 and ask to speak to Ryan Bealing.